ANNIE'S WAY
Annie's Way Charcoal + Vit-C Anti-Oil Jelly Mask 250ml
AW Charcoal + Vit-C Anti-Oil Jelly Mask
Over oily skin 
Effectively controls oil, deep cleaning and brightening the skin. Purifies your pores. Suitable for over oily skin.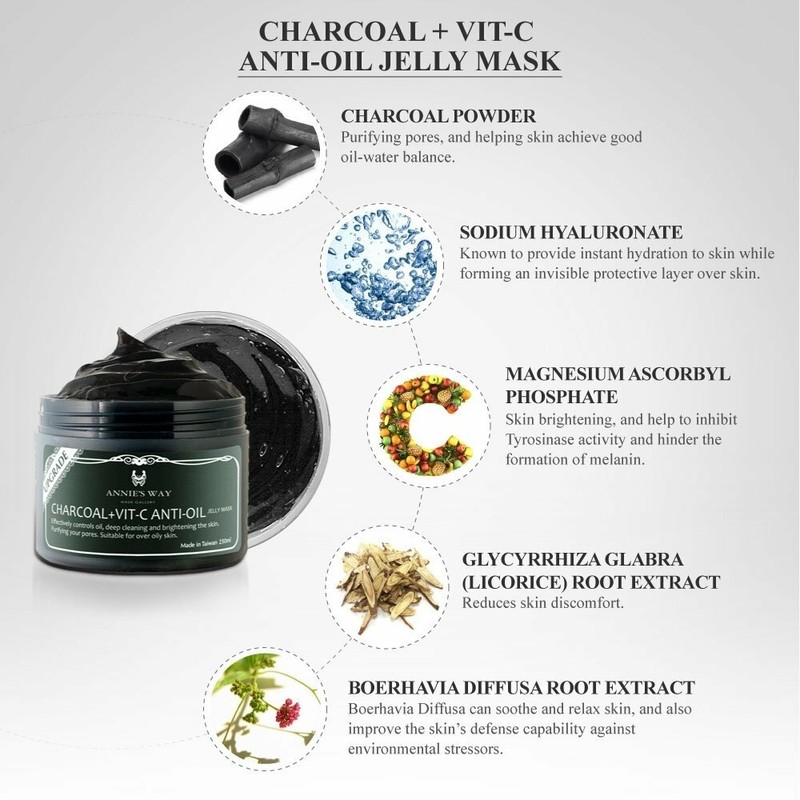 HOW TO USE: 
After cleansing the face.
Using a spatula to apply Jelly Mask evenly and approximately 0.3 - 0.5 cm thickness. 
After 15 to 30 minutes, remove the Jelly Mask by scraping gently. 
Wipe off with tissue and rinse with water.
Apply skincare products or paper mask for heightened effect and two applications a week is recommended.