DENTALPRO L-Shaped Interdental Brush (Fine 0-ssss)

Size 0 (ssss) 0.6mm
Interdental brush suited for removing interdental plaque in back teeth

Plaque removal rate is improved to 95% by combination use with toothbrush!
L-shape and long-neck interdental brush easy for reaching back teeth.
Just brushing by toothbrush, whereas clean only 58% of the plaque between the teeth, the interdental brush and toothbrush are able to remove plaque up to 95%.
First priority on "usability"
(1) Soft bristle tip reduces the load on gum when entering gaps.
(2) Caps for portable are attached.
Surpassing ISO standards ( of 50 times quality test )
The standards we set for the wire endurance test ( 90 degree bending test that put a 500g weight on the brush ) for the I shape is 1,000 times. L shape is 500 times ( ISO standard is 20 times ).
*ISO Standard : 20 times
*The wire endurance test is one of our quality inspection processes.
丹特博 L字型牙缝刷 (极细型 0 ssss)
0号 (0.6mm)
牙缝刷适用于去除口腔后面臼齿间的牙垢
和牙刷结合使用,牙垢去除率可达到 95%!
L字型加长柄牙缝刷更易到达后面臼齿。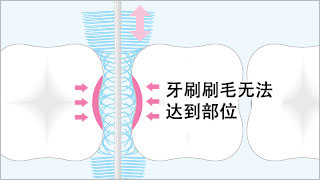 仅用牙刷清洁,齿间牙垢去除率是 58%,
如果牙刷和牙缝刷结合使用牙垢去除率达 95%。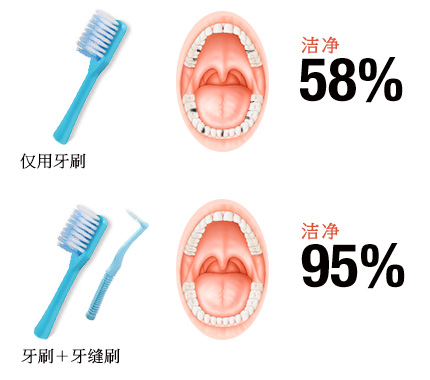 "适用性"优先
(1) 前端软刷毛减少刷毛进行齿间的负担。
(2) 附便鞋式刷帽。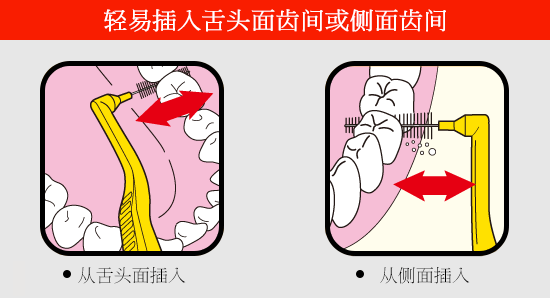 质量检验高于 ISO 合格标准 (50倍)
设置的钢丝耐久性测试标准(90度弯曲试验,把500g重量挂在刷头上摆动)I字型牙缝刷是1000次。 L字型牙缝刷是500次(ISO标准为20次)。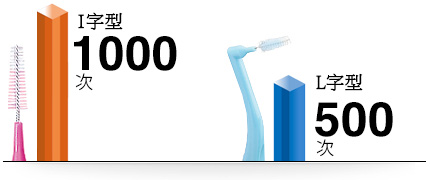 * ISO 标准: 20 次
* 钢丝耐久性测试是我们质量检查项目之