Features
A protective cream that protects the skin from external factors during the daytime, and moisturizes while preventing rough skin.
Forms a barrier skin with moisture to protect the skin and at the same time, moisturizing ingredients fill the skin with moisture, leading to skin full of moisture.
Low-irritant formulation that does not use petroleum-based surfactants, silicones, mineral oils, parabens, synthetic fragrances, and synthetic colorants.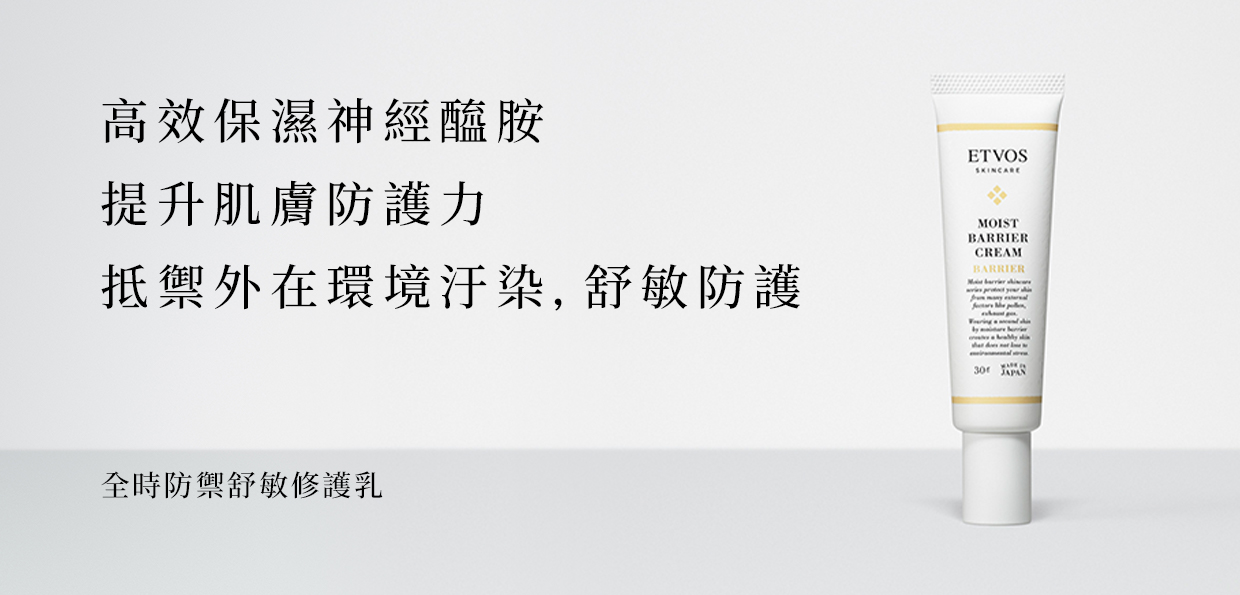 形成水润保湿屏障
提高肌肤保水力与防御力
使用高效保湿神经醯胺及7种保湿因子
防护空气污染、PM2.5、花粉等伤害肌肤

Point 1 于肌肤表面形成水润防护膜
使用7种植萃高效保湿成分,于肌肤表层形成水润防护膜,保湿同步防护肌肤。协助肌肤防御外在环境污染,避免空气中的花粉、PM2.5、灰尘、空气污染(二手烟、汽机车废气)、所处环境过于干燥等因素,引发肌肤不适。

Point 2 高效保湿成分,建构肌肤防护力
使用4种高效保湿人型神经醯胺(Ceramide NG、NP、AG、AP),帮助肌肤柔嫩水亮的澳洲坚果油萃取(Phytosteryl macadamiate)及专利保湿成分POs-Ca®等,深度滋养肌肤;并添加乳木果油、可可脂、荷荷芭油等珍贵植物油,由里到外,建构肌肤防护力。

Point 3 孩童成人皆适用
成分温和友善,孩童、成人、所有肌肤皆适用。基础保养步骤后使用,为肌肤打造水润保护膜,舒敏防御。