Features
A rich texture that is familiar to the skin and does not stick to moisturizing skin.
It protects the skin from damage such as dryness, and leads to fresh, full-bodied skin.
No use of parabens, petroleum-based surfactants, mineral oils, synthetic fragrances, and colorants.
The gentle and calming scent of natural lavender.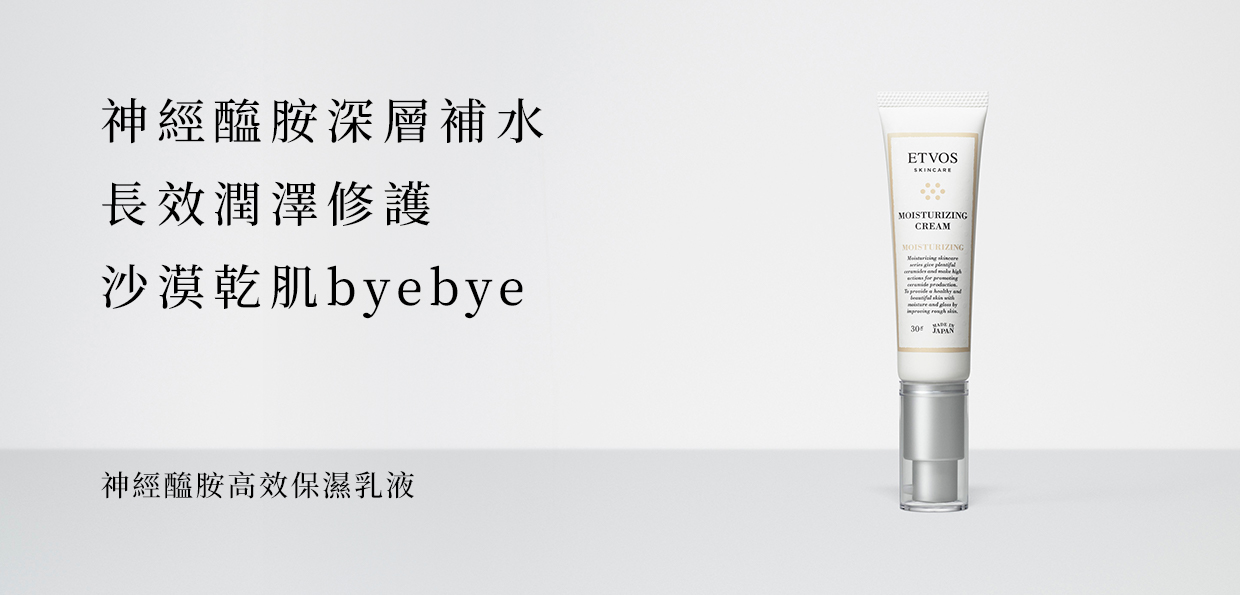 维持水润美肌必备
干燥沙漠肌的保湿救星
使用5种高浓度神经醯胺,保湿直达肌肤底层
淡淡薰衣草香气,帮助放松心情

Point 1 人型神经醯胺打造水润美肌
使用5种人型神经醯胺(EOP,NG,NP,AG,AP)高效保湿成分,深入渗透肌肤底层,长效润泽。

Point 2 添加多种珍贵植物油,长效润泽
使用与人体皮脂膜相近的珍贵植物油,澳洲坚果籽油、橄榄油、乳木果油、古布阿苏果油等,深度润泽干燥肌,于肌肤表面形成防护膜,协助人型神经醯胺作用,防止水分流失,锁水保湿润泽。

Point 3 富含美容精华,协助肌肤弹润光泽
添加维生素A醇(Retinyl palmitate)、维生素B(Provitamin B5)、脂溶性维生素C、维生素E(Tocopherol)及9种植物精萃,帮助肌肤再现弹润光泽。

Point 4 浓郁滋润,敏弱肌适用
高机能、高滋润,质地浓郁,建议先取适量于手心,利用手心温度,推匀乳液再涂抹全脸,让肌肤享受深度锁水保湿,再现弹润光泽。天然薰衣草香,协助舒缓放松心情。