Near Skin Madecanol Cream (GREEN)
[Damage-Repairing]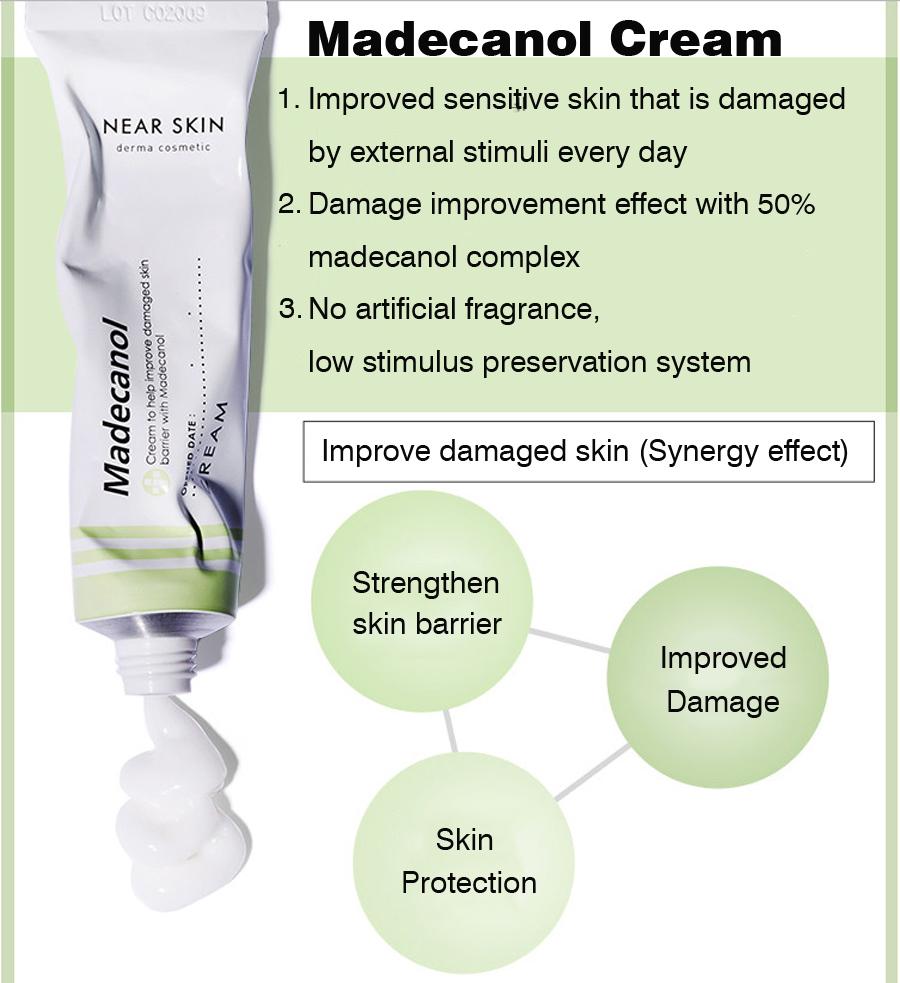 1. Repairs damage to the skin with Madecanol Complex,
a complex of damage-repairing ingredients
Madecanol Complex effectively repairs damage to the skin barrier caused
by external aggressors while evening skin tone.
*Madecanol Complex: Madecassoside + Centella Extract + Pathenol
2. KFDA-registered ingredient for skin brightening
Contains niacinamide (Vitamin B3), an ingredient that has been registered
with the Korean FDA for its skin brightening properties.
3. Skin-friendly formula with hypoallergenic preservative system
no added artificial fragrances
Hypoallergenic formula, tested for skin safety, is mild but effective in treating damage to the skin.
4. Ointment-like texture
Absorbs into skin quickly and without causing oiliness or stickiness, ideal for daily use.