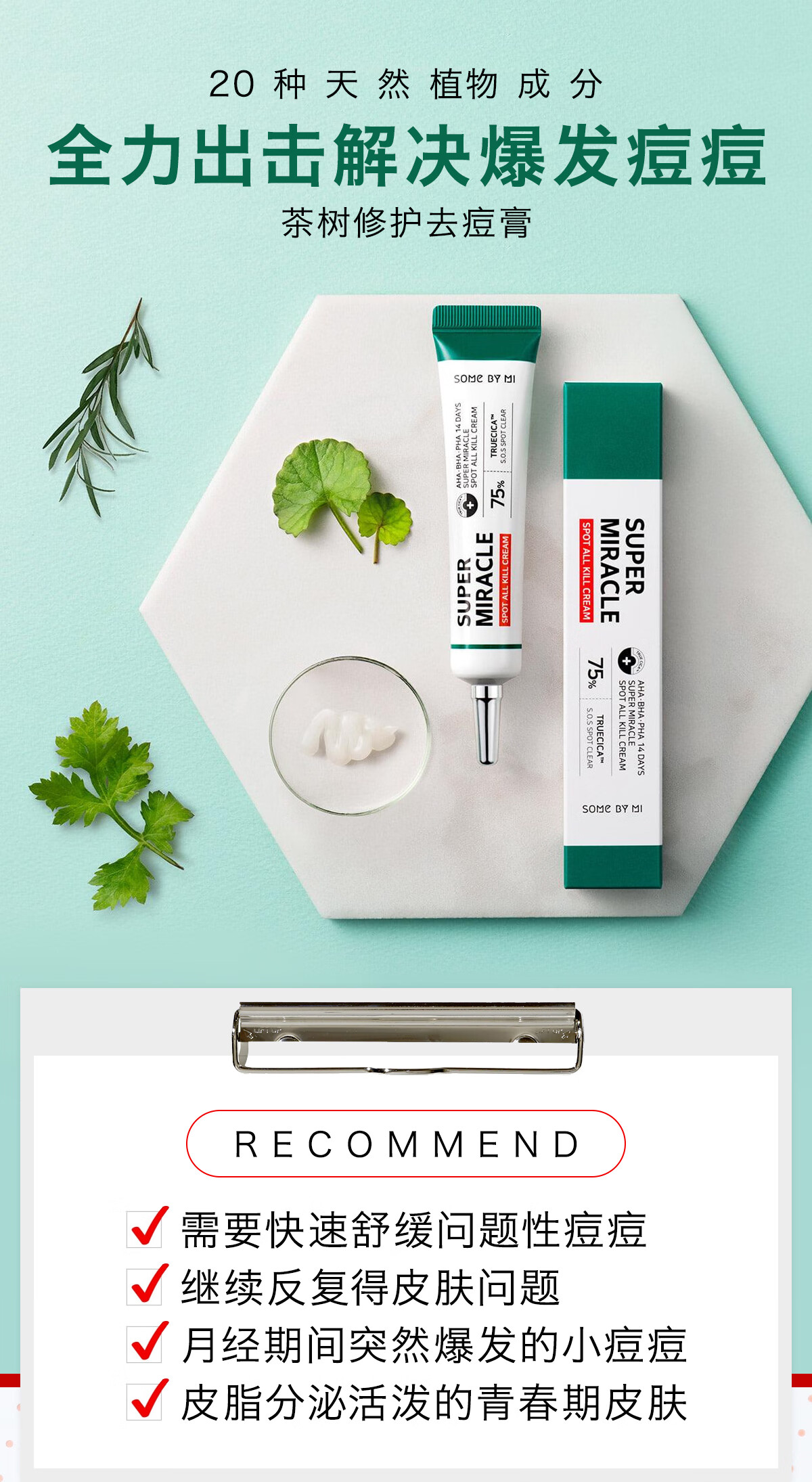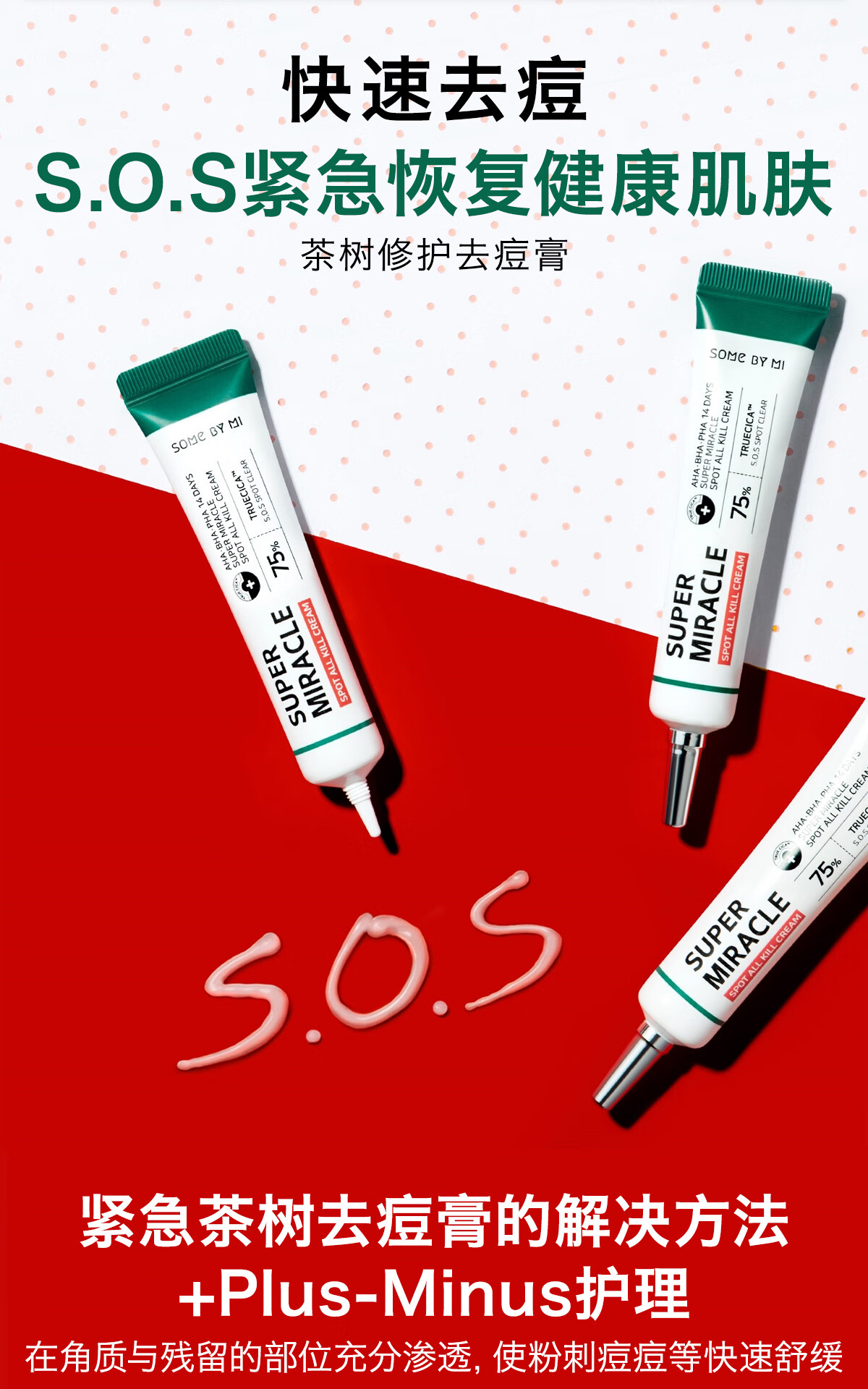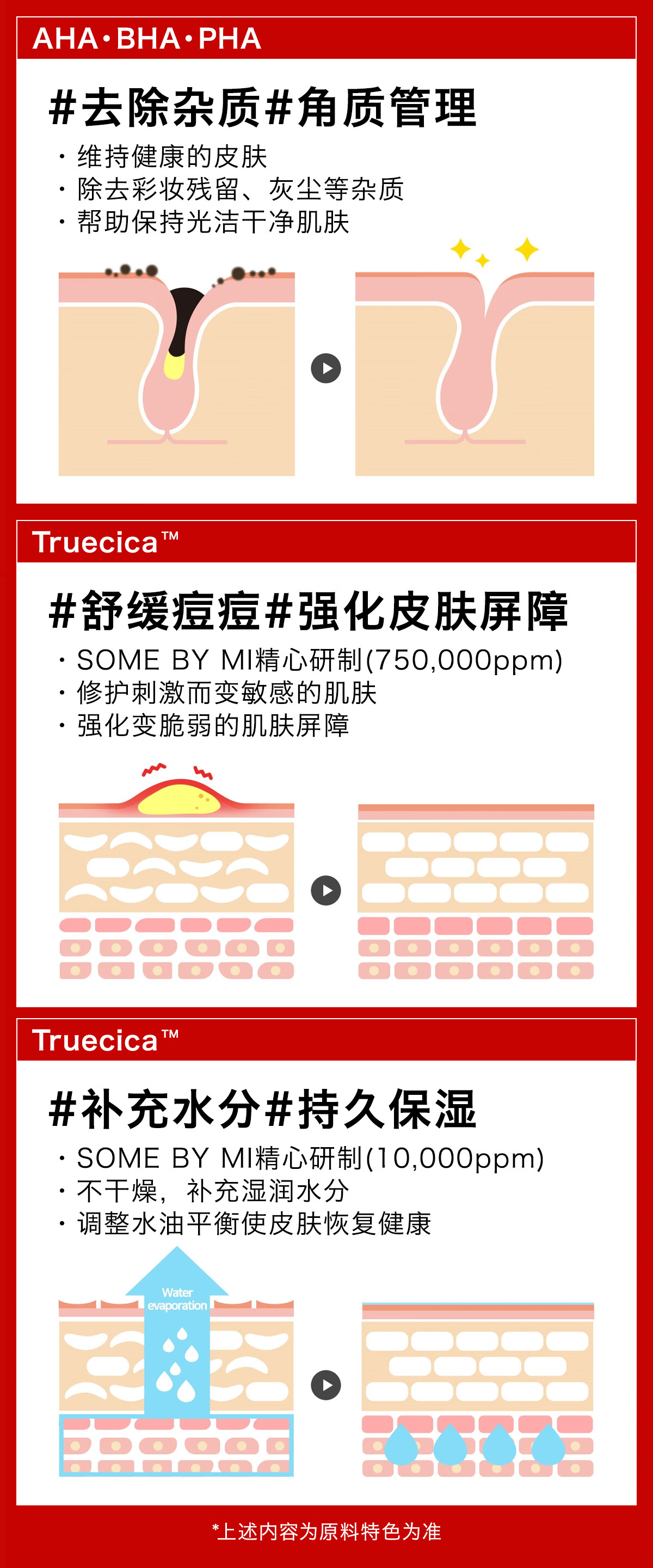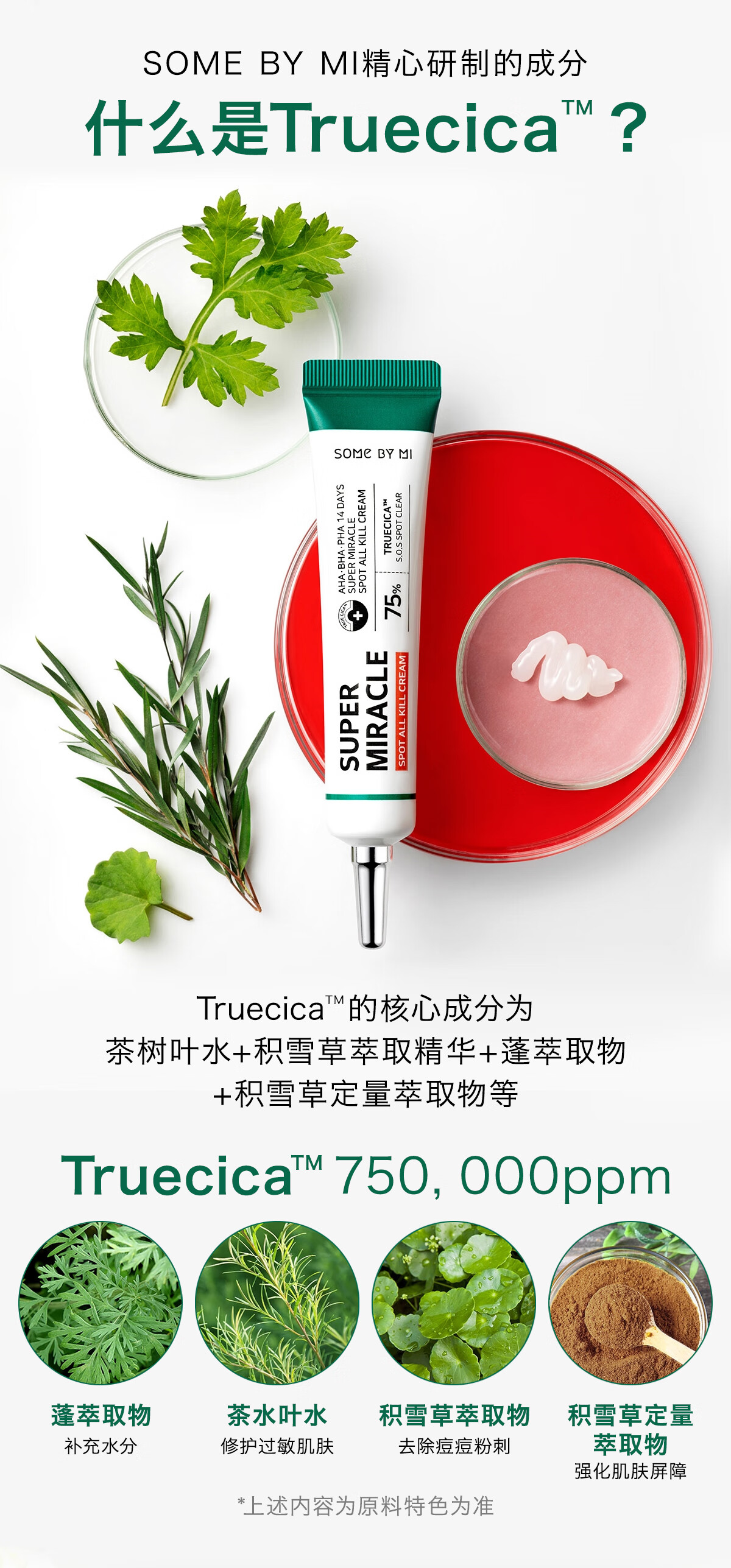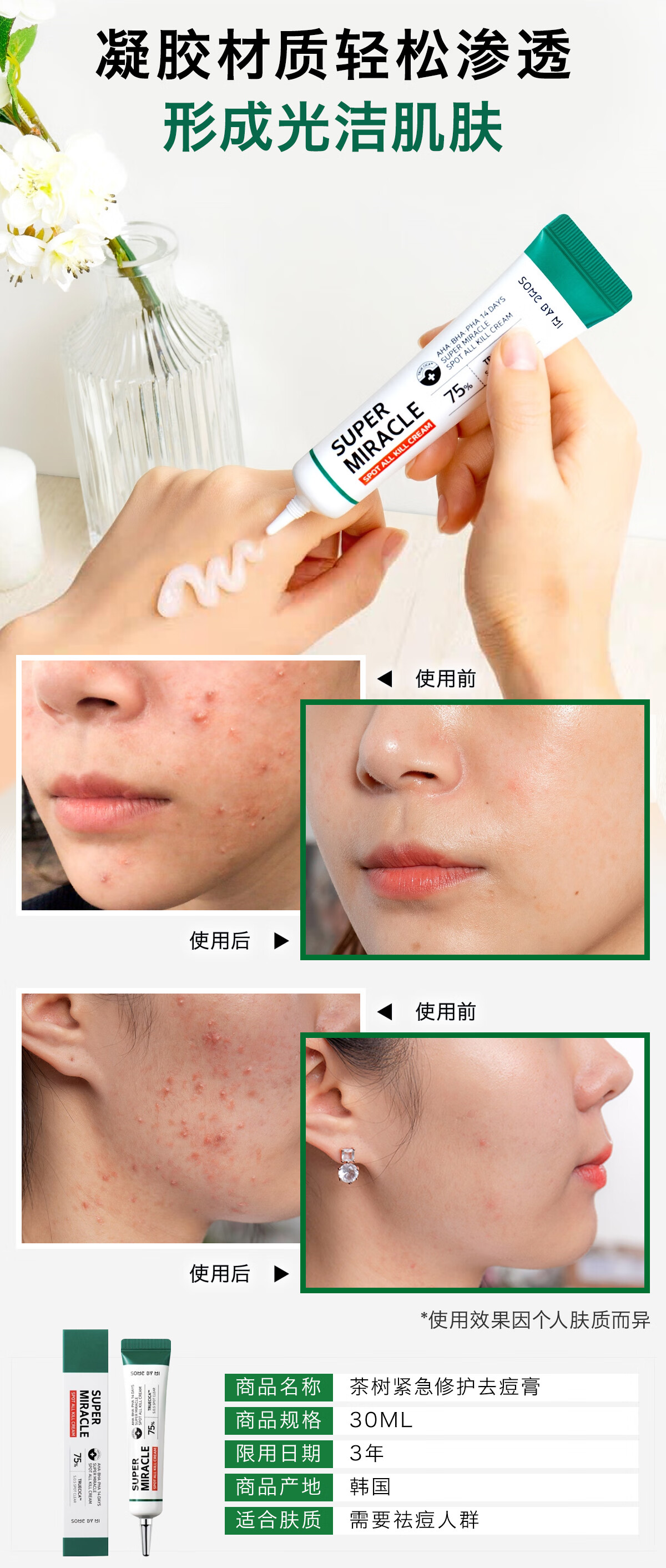 SOME BY MI AHA BHA PHA Super Miracle Spot All Kill Cream
Tap On Problematic Areas!

Angry skin, and small problematic spots that are especially noticeable on your irritated skin. Take care of them with powerful, completely effective intensive calming care.

Super Miracle Spot All Kill Cream is an intensive care cream for small spots, that is formulated with AHA ∙ BHA ∙ PHA, ingredients that effectively remove dead skin cells and impurities, and D-Panthenol that helps control oil-water balance and recharge the moisture. It contains 750,000 ppm, a great amount of an exclusive calming ingredient, Truecica™ to quickly calm the skin.

It has a light and refreshing texture that doesn't feel heavy yet moisturizing without any dryness, making it suitable for all skin types to use with a comfortable sensation.
Benifits:
Intensive spot care / Calms skin / Clears out dead skin cells
How to Use:
1) Apply a thin layer of the cream on spots where need calming care, using a cotton swab or hand.

2) Use tips of your fingers and tab until absorbed.
莎柏蜜 茶樹14天局部祛痘面霜
深入滋养肌肤,温和舒缓呵护,令肌肤光滑白皙