Ebis
Ebis Uruwoeet Moisture Hand Masks 18pairs 日本Ebis 贵妇级胶原蛋白保湿嫩白护手膜 18对
URUWOEET Moisture Hand Mask is recommended for people troubled by rough and dry hands! 
- Large capacity with 36 sheets and plenty of beauty serum. 
- Luxurious & rich hand care with beauty ingredients that care about the beauty of hands. 
- Three types of collagen, three types of hyaluronic acid, placenta extract.
36 masks are included.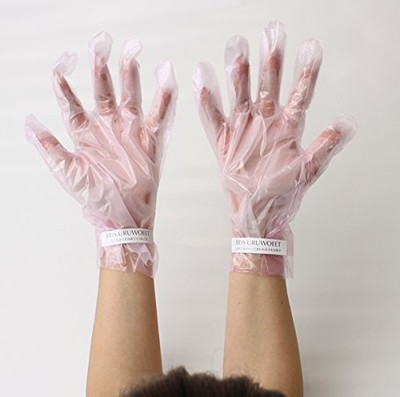 日本Ebis 贵妇级胶原蛋白保湿嫩白护手膜  
胶原蛋白保湿嫩白护手膜内含3种胶原蛋白、玻尿酸、胎盘素精华、神经醯胺、蛋白聚糖共112种奢华美容成分,拥有化妆水+精华液+乳液,三重保养功效,多种浓厚的精华成分能快速渗透至肌肤底层,只需5分钟就可高效快速吸收,让手部肌肤恢复弹性、光滑细嫩,内含姜根、御种人蔘成分,促进循环。附有外用手套的便利设计,让保养不费时,用心呵护您的双手肌肤打造极致美丽。