Dr. Arrivo 宙斯
VEGAS Premium Beaustae T-MFIP (Champagne Gold)日本VEGAS Premium 美容仪 (香槟粉)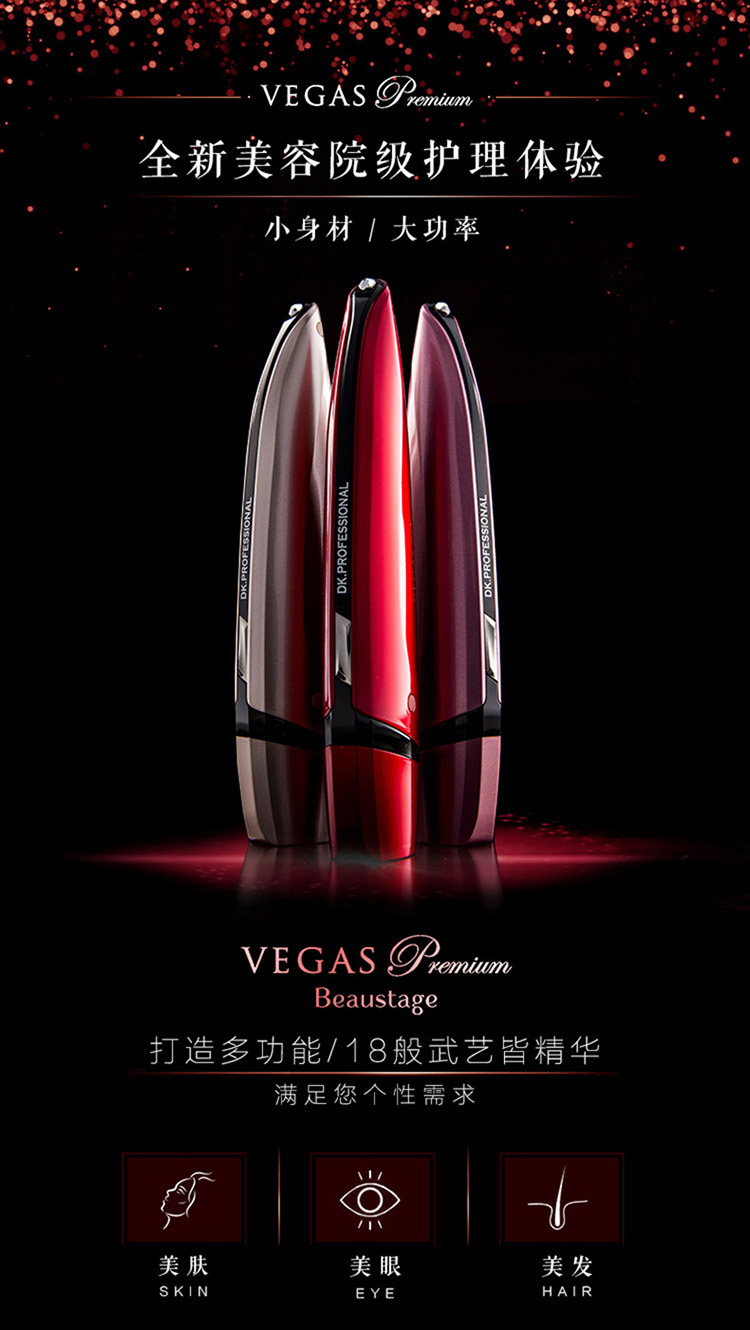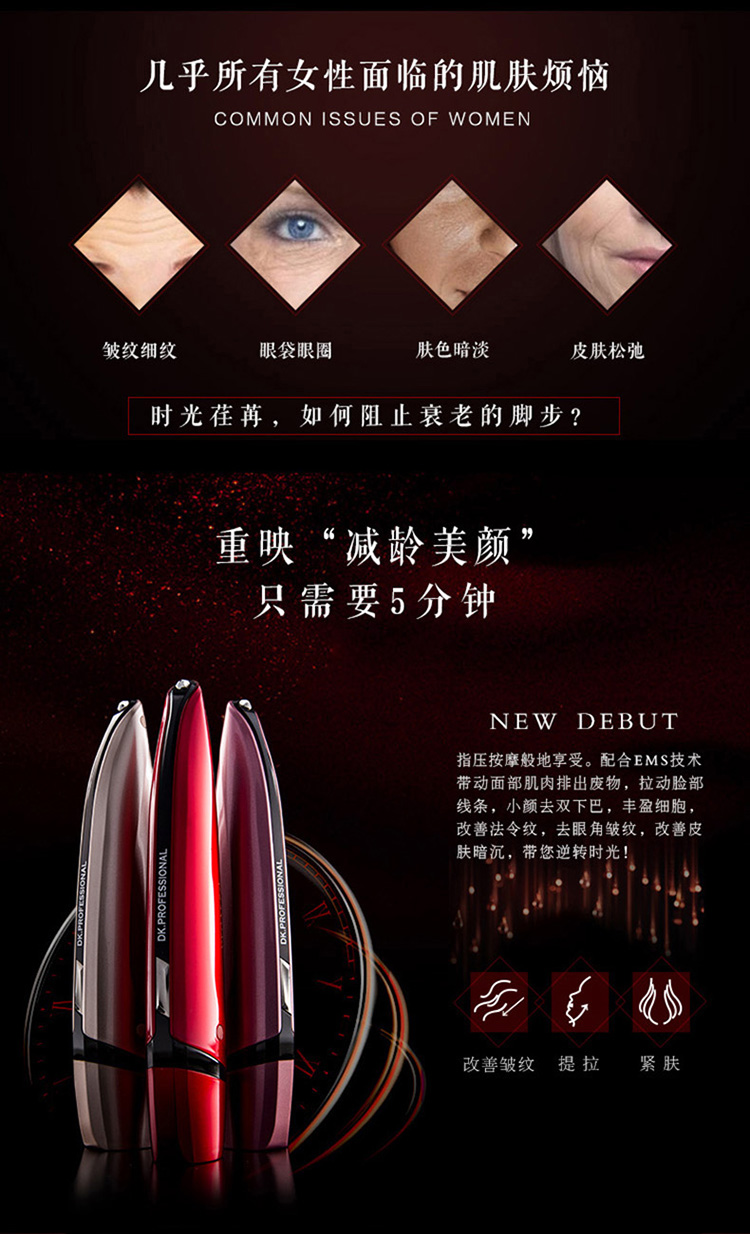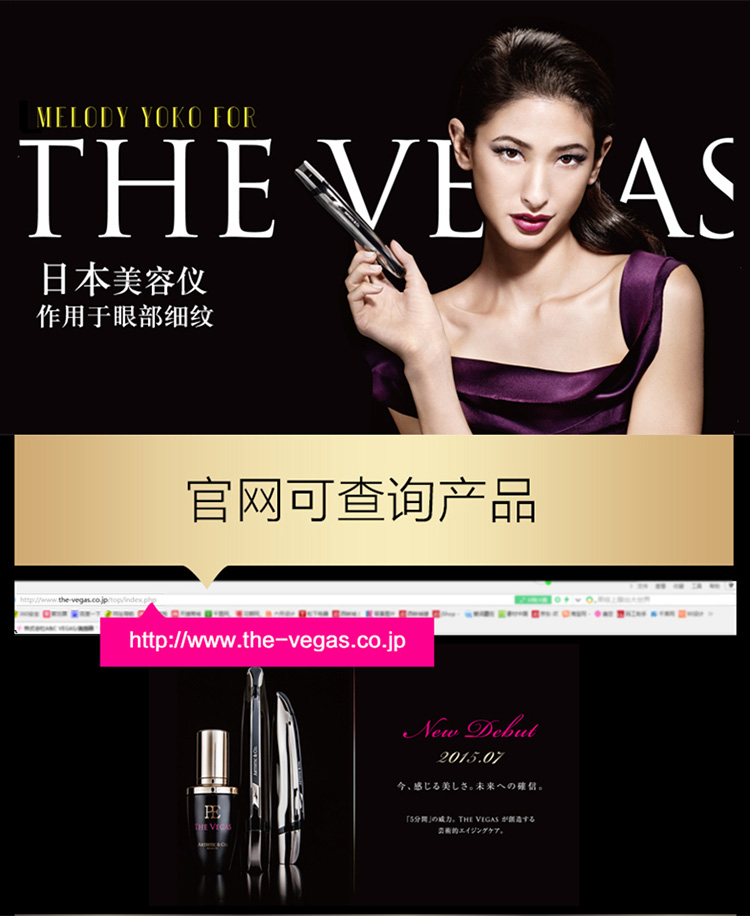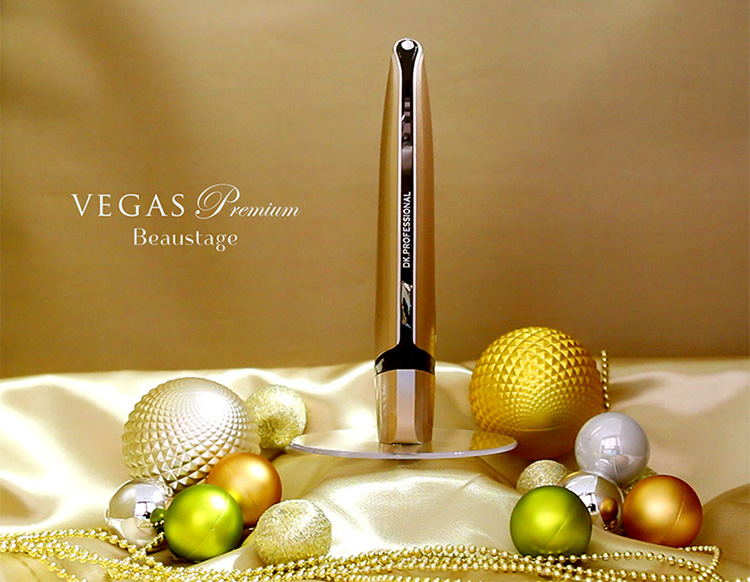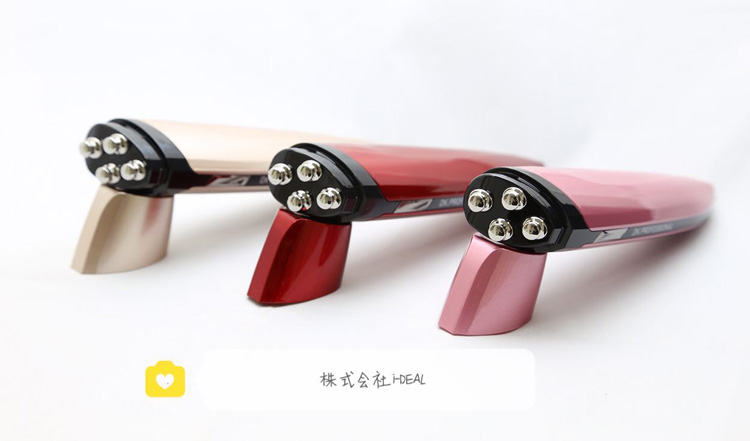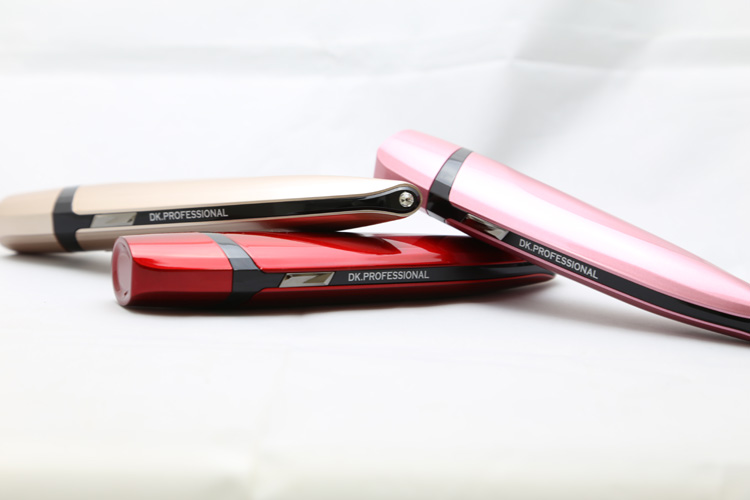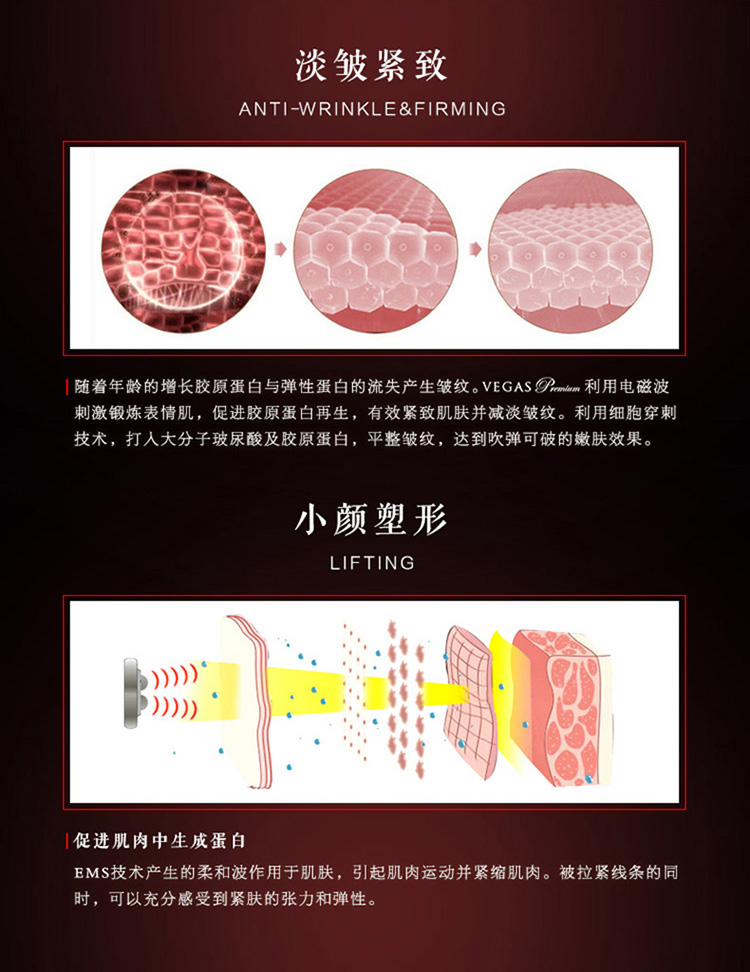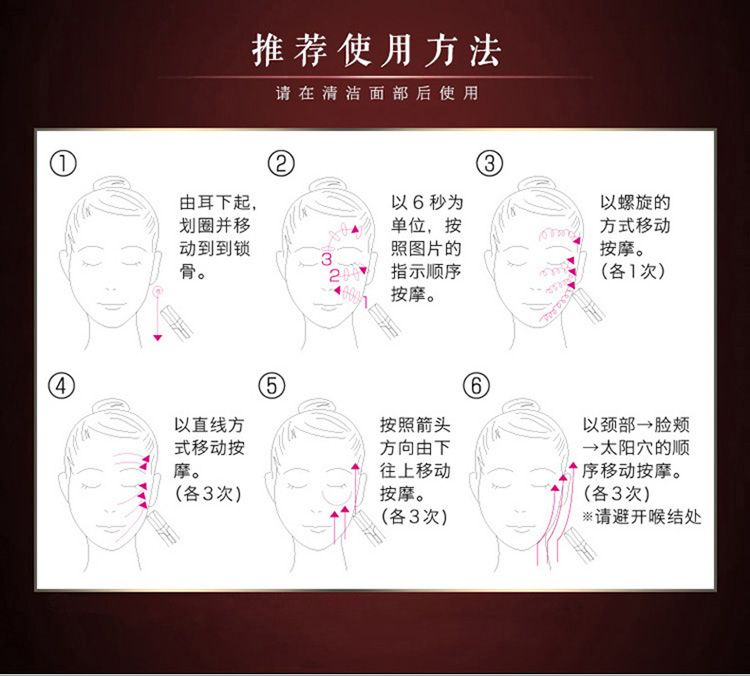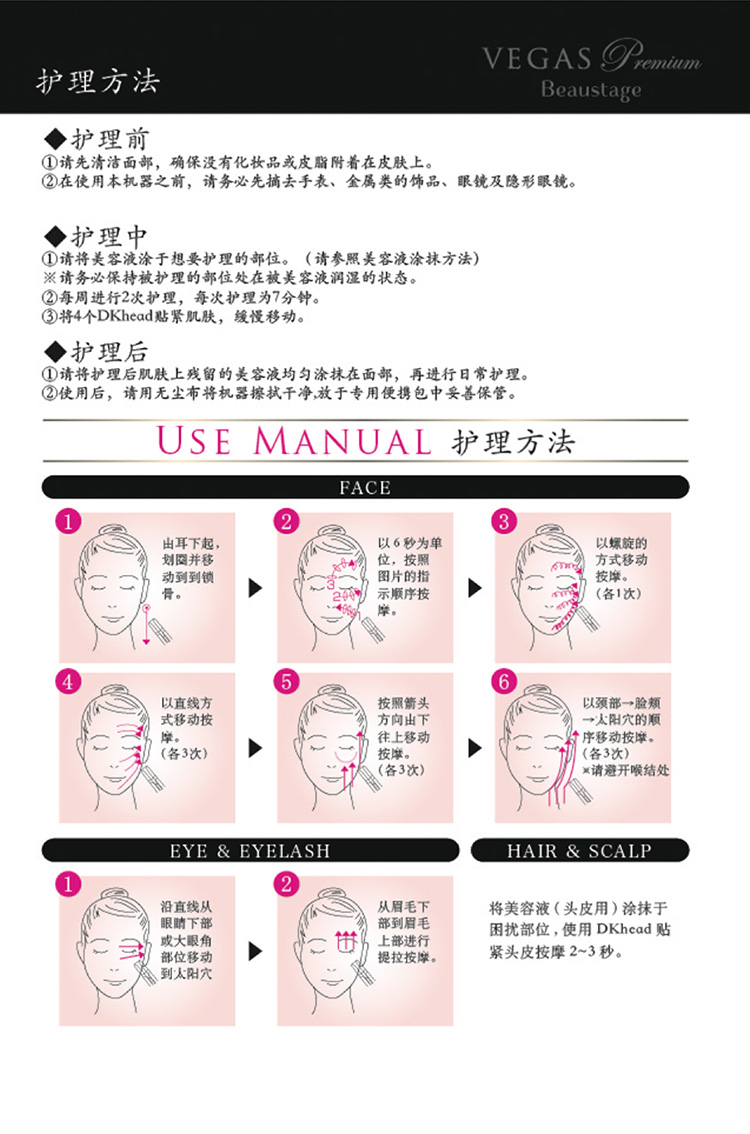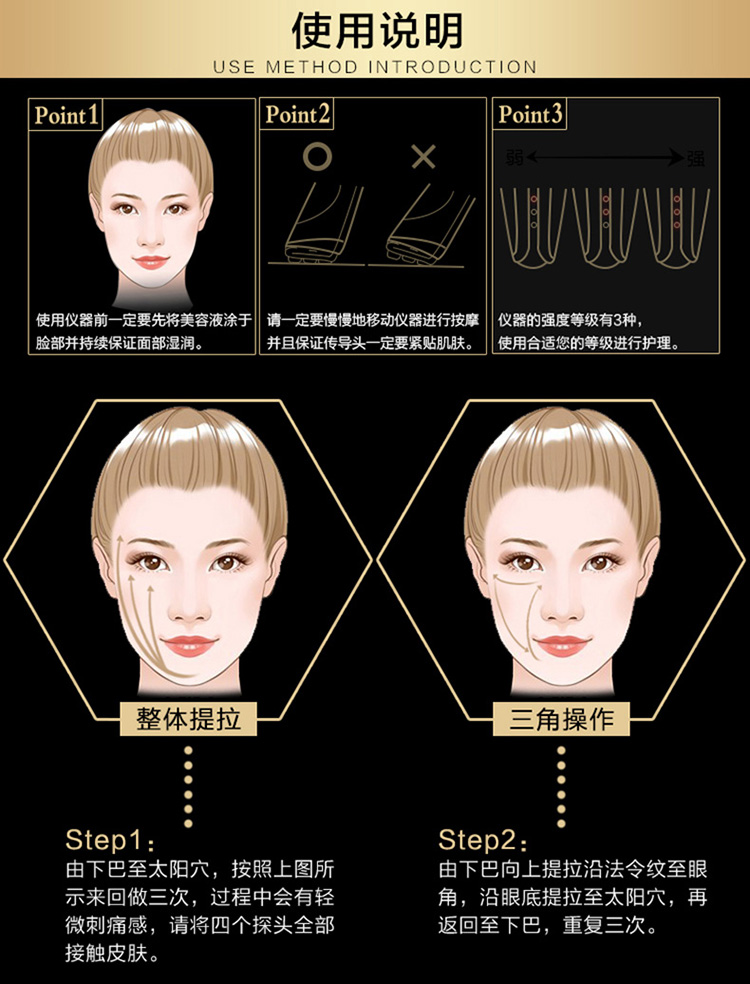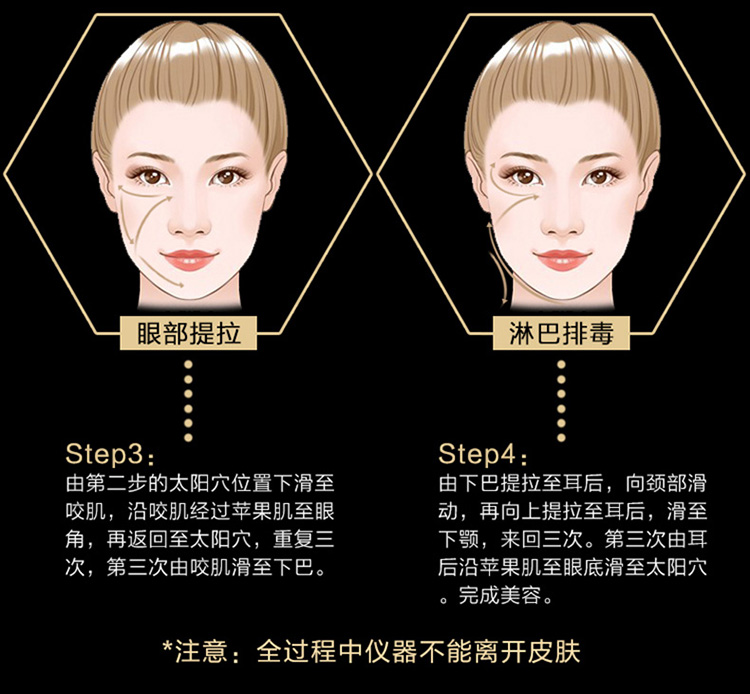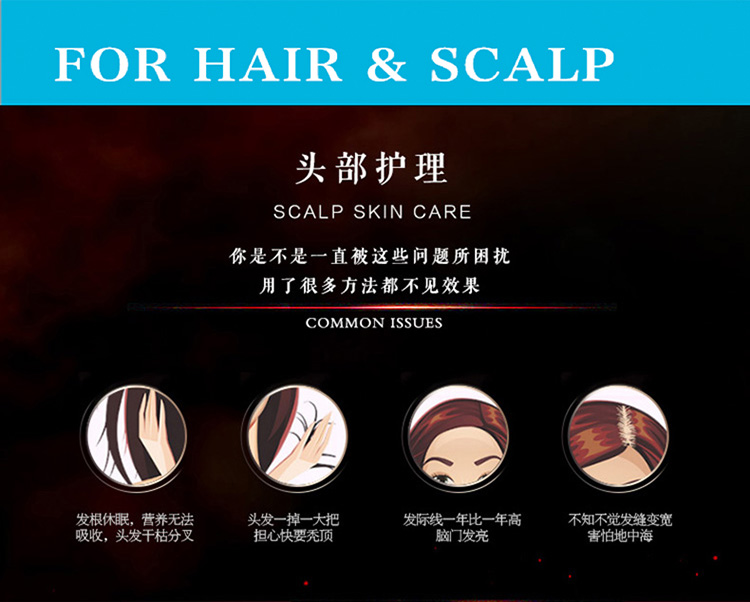 VEGAS Premium Beaustae T-MFIP
Aderans Vegas Premium: Medium-and High Frequency, Micro Vibration tech-driven at-home Beauty Machine for Skin Care, Eye Care and Scalp Care ! 
Aderans Vegas Premium not only transmits 90kHz medium-and high frequency waves, which gently warms your skin, but also delivers intermittent tiny and energetic micro-currents with delicate pulsations to make you feel of a manual massage like Asian fingertip tapping, which can help you relieve both facial and head muscle tension, and also improve your face shape.

Plus, With built-in RED LED (620nm wavelength) skin care function, it can promote a healthy skin, help generate collagen and restore skin rejuvenation. 
 
【Features】
Adjustable intensity, safe vibration, non-invasive
Non-invasive
Perfect for under eye skin care, face care and scalp care
Handy, easy to carry for travel
Easy to use
Chargeable with USB

Titanium-made electrode sections also suitable for sensitive skin
日本VEGAS Premium 美容仪
配合尖端美容技术缔造,
同时具备高颜值外观与优秀性能,
作为现代护肤界的重要角色,手持美容仪让您在家就能轻松享受美容院级别的护理,
即时恢复青春活力。一次搞定肌肤黯淡无光,
面部线条松弛和头皮环境等一系列恼人问题。
产品功效
紧致肌肤,小颜塑形。
眼部按摩,淡化眼袋。
头皮护理,滋养秀发,
紧实轮廓,回复弹性。
产品特长
精致小巧,简单大方,
设计精致典雅,重心平衡设计,手感舒服。
自然手握,头部倾斜20度,使用起来非常方便
注重全脸效果的同时,独特的设计更注重照顾细节部分(比如法令纹,眼下细纹等)。
使用按摩,激活深层细胞,让皮肤更有弹力,光泽,更细密。