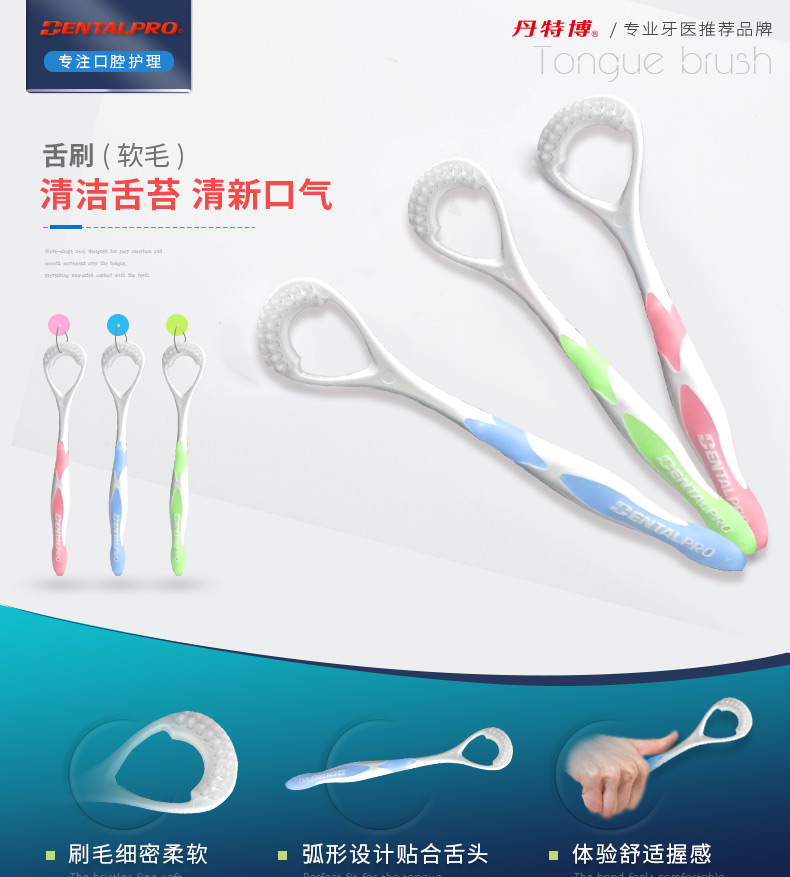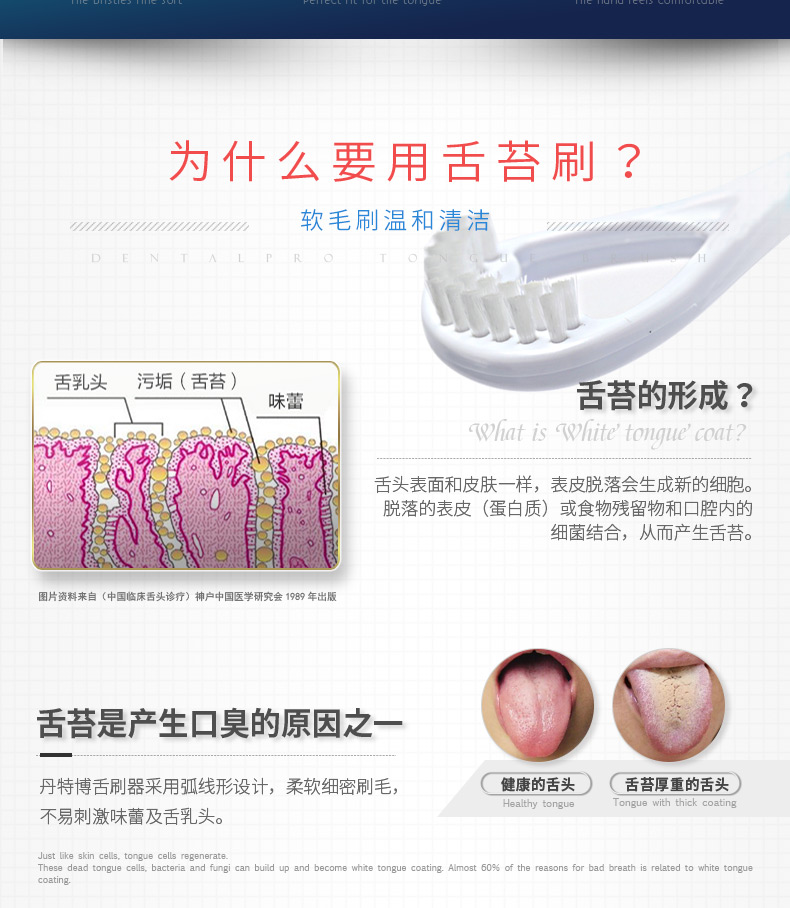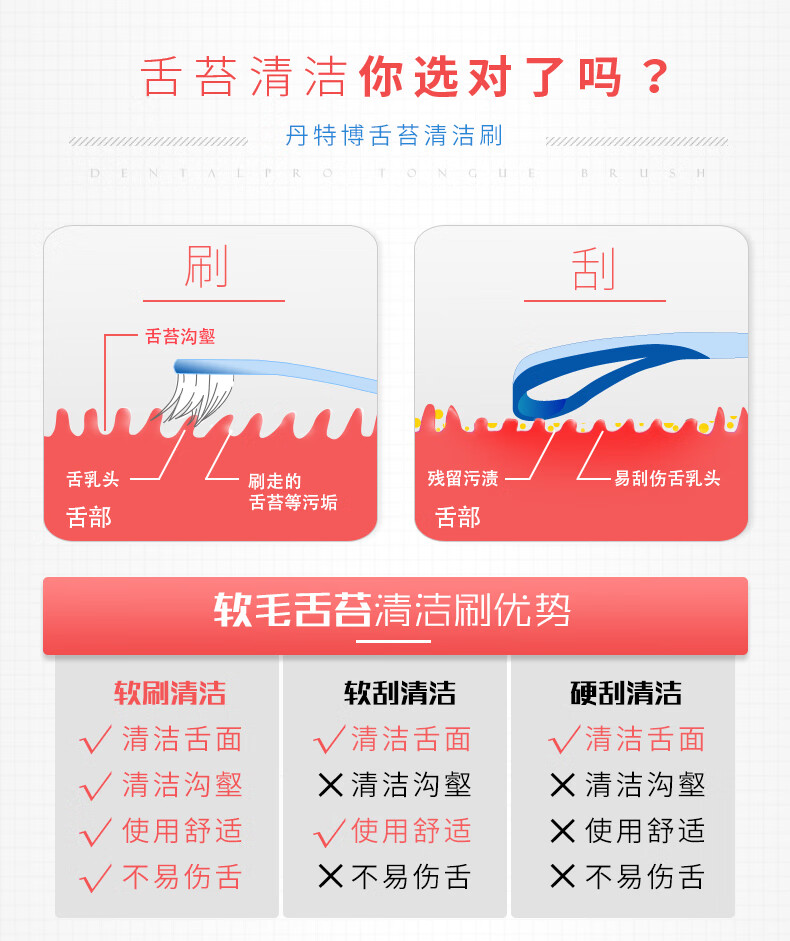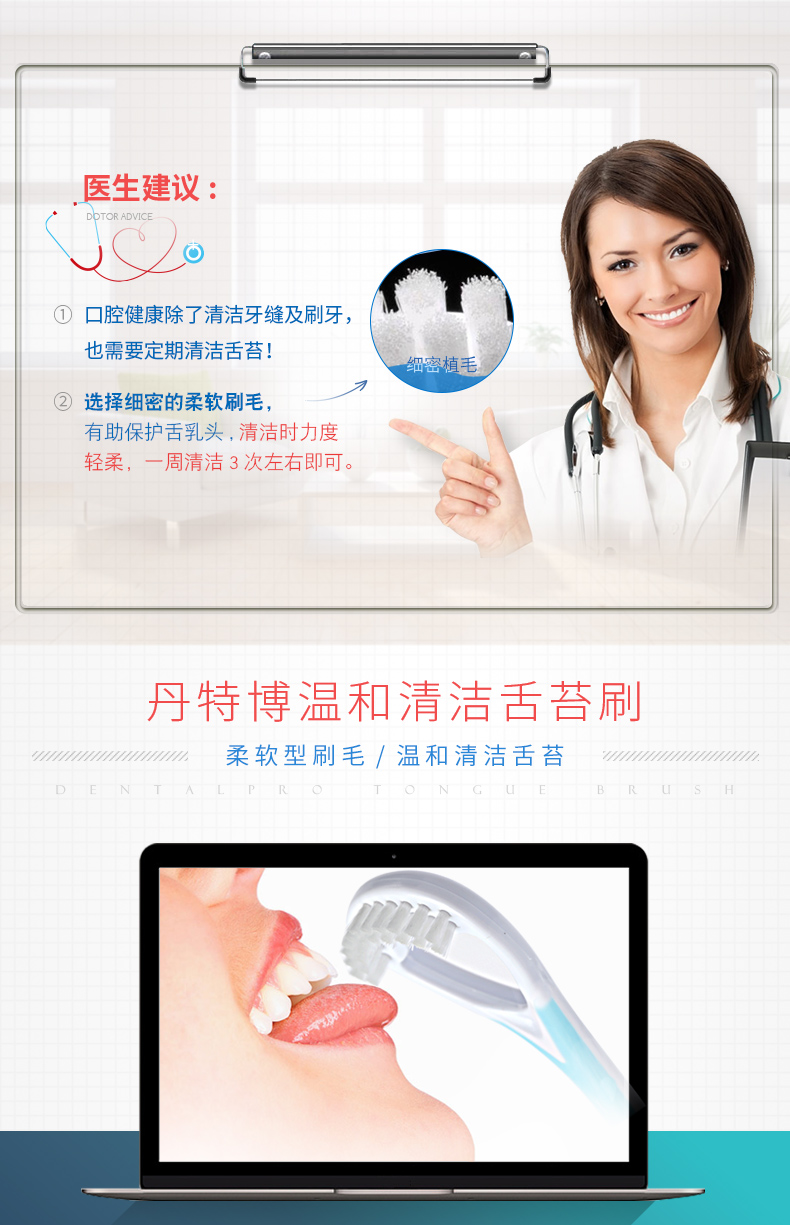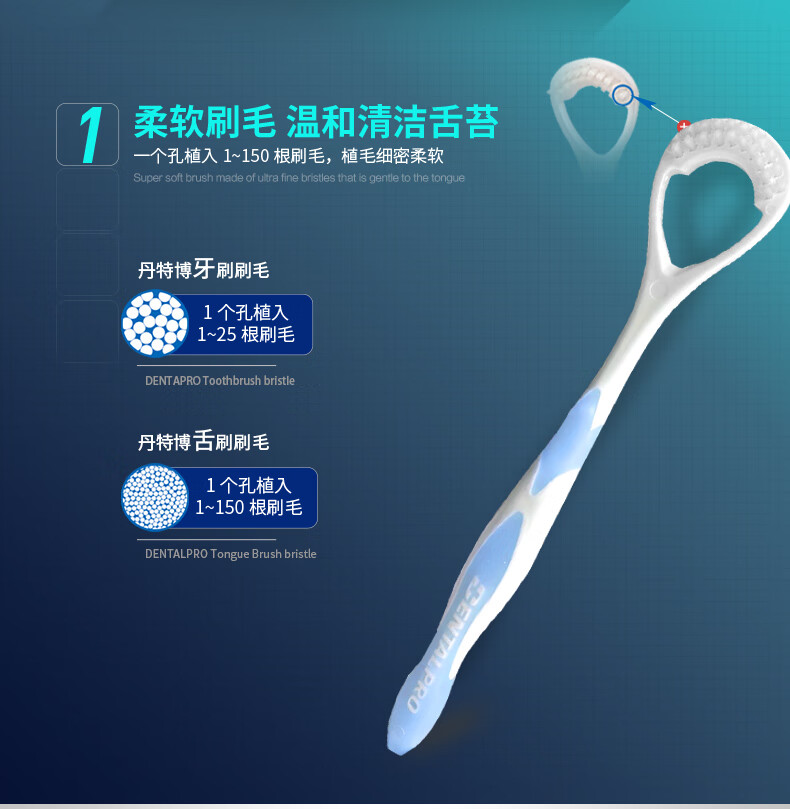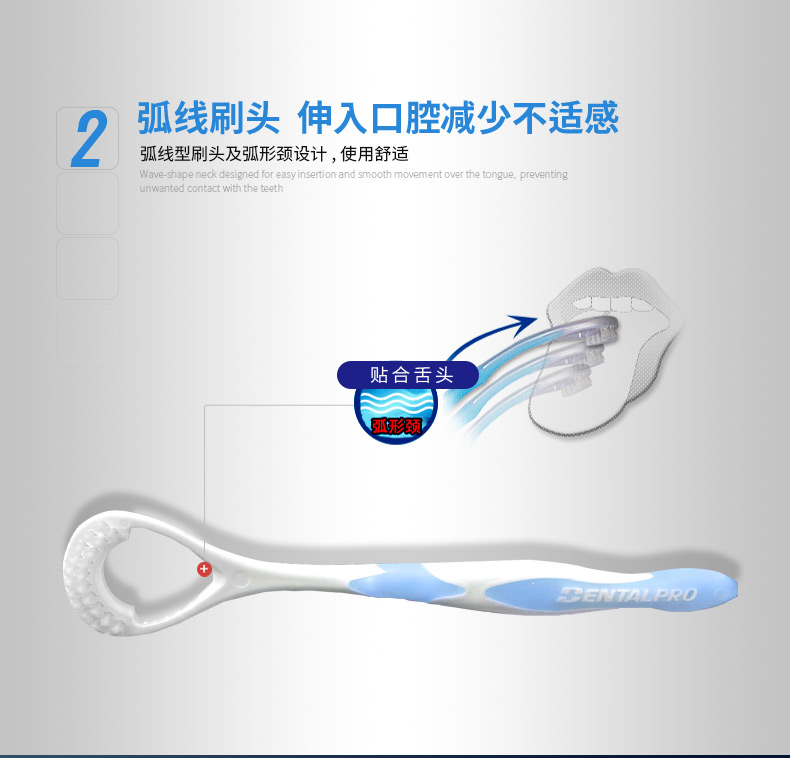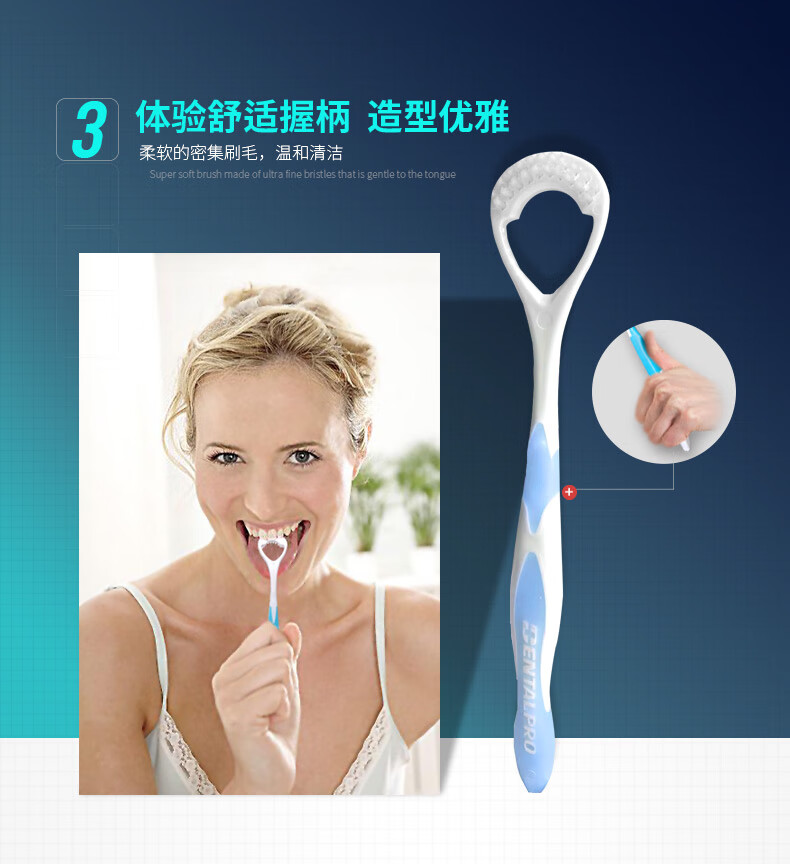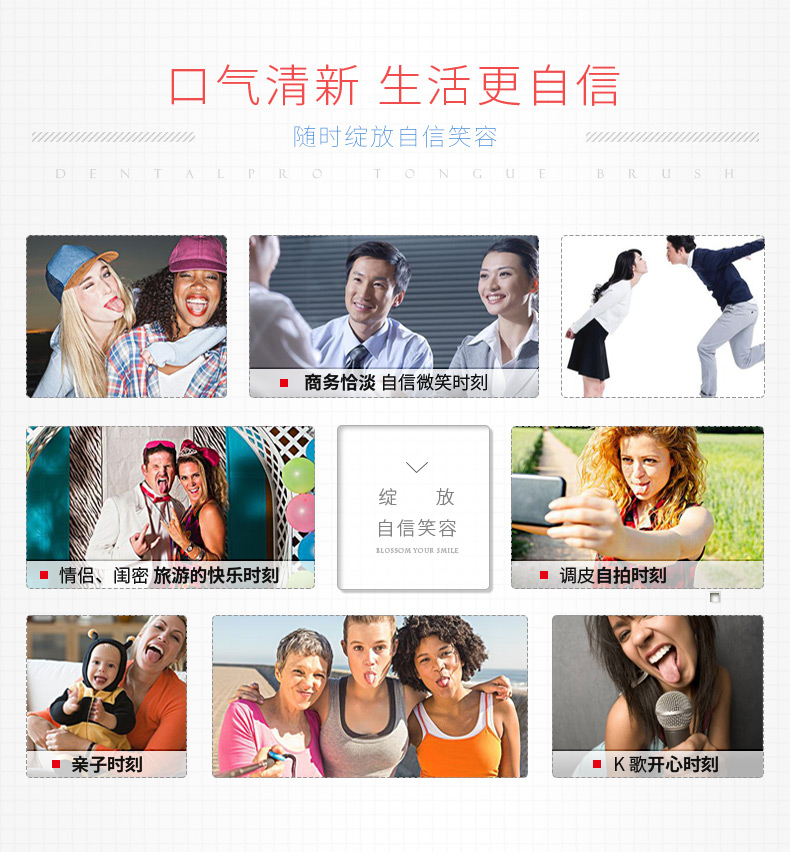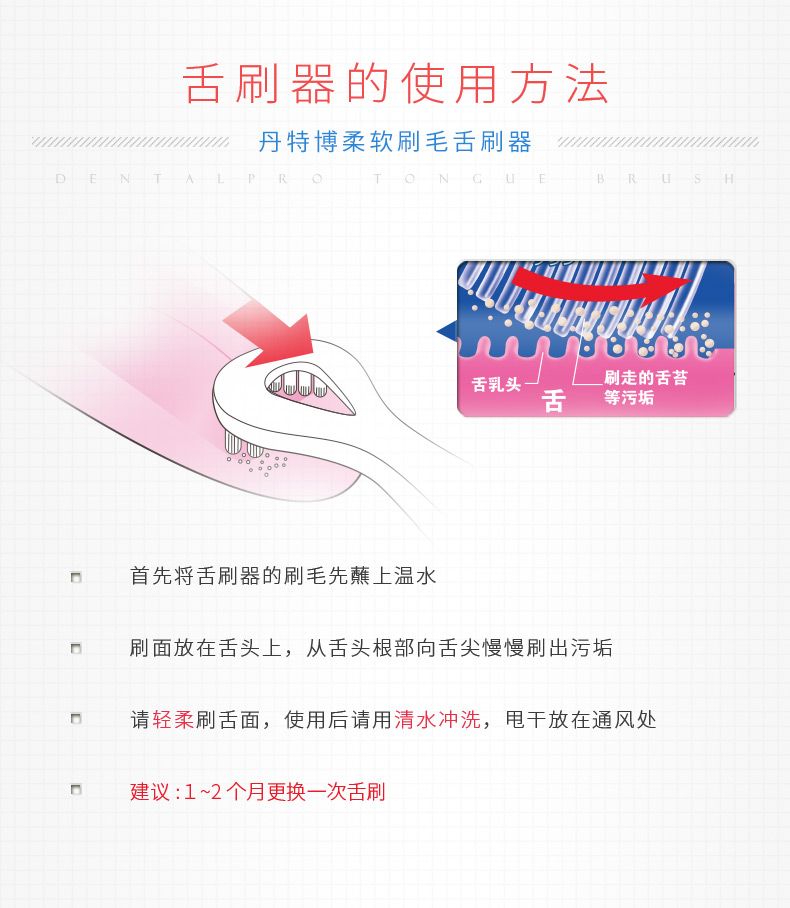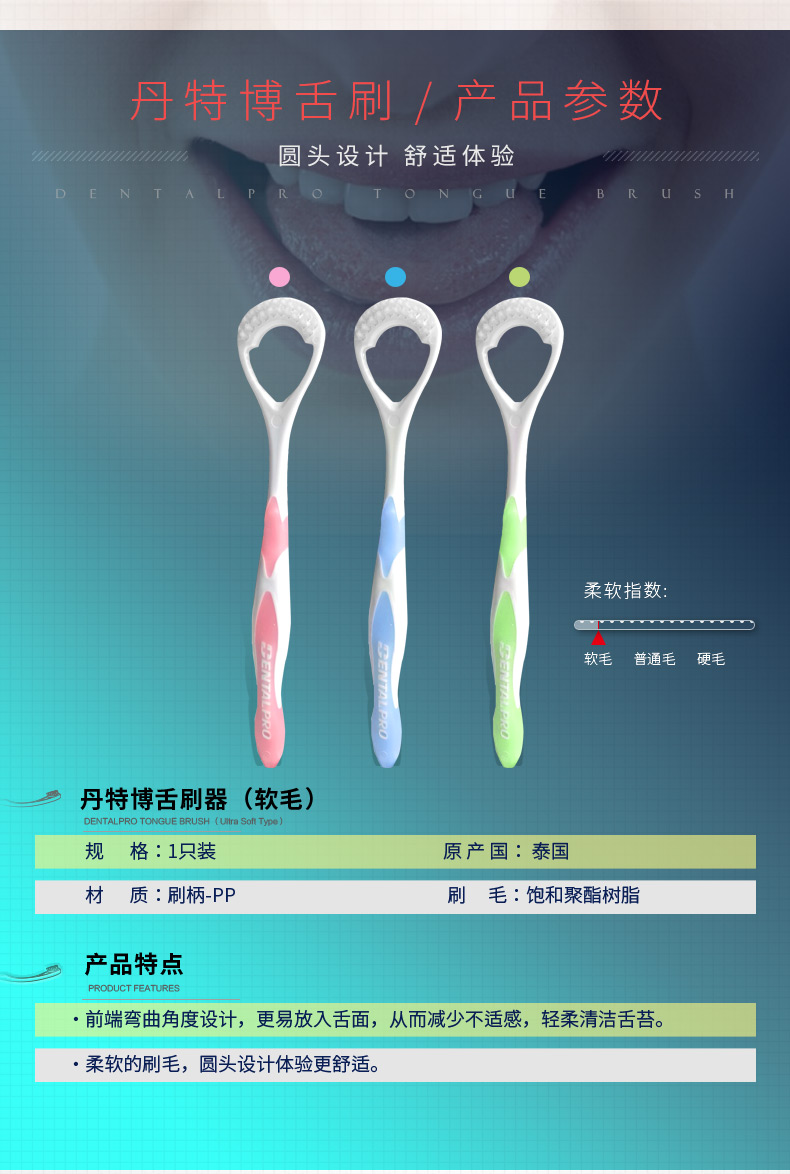 DENTAL Tongue Brush
*Color will be randomly selected.*
Wave-shape neck designed for easy insertion and
smooth movement over the tongue,
preventing unwanted contact with the teeth
*Please do not clean your tongue too much or apply too much force.
Damaged mucous membrane may emphasize bad breath or lead to dysgeusia.
It is advised to use tongue brush once a day.
Super soft brush gently cleanse away
"White Tongue Coating" that is causing bad breath.
What is White tongue coat?
Just like skin cells, tongue cells regenerate.
These dead tongue cells, bacteria and fungi can build up and become white tongue coating.
Almost 60% of the reasons for bad breath is related to white tongue coating.

How to Use the tongue brush
Place the tongue brush as far back as possible and brush along the surface of your tongue.
It is adviced to change your tongue brush once a month.
丹特博 舌苔清洁刷
*颜色随机*

弧线刷柄,避免与牙齿不必要的接触
弧线刷柄设计,方便伸入口腔,
灵活清洁舌头,避免和牙齿接触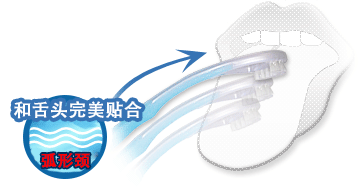 使用超细软毛,温和清洁舌头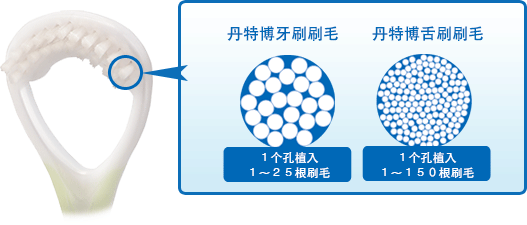 * 清洁舌头次数不宜过多,力气不宜过大。
受损粘膜可能导致口臭或味觉障碍
建议每天使用一次舌刷清洁舌头
超软毛温和清洁造成口臭的 '舌苔'
什么是舌苔?

舌头表面和皮肤一样,表皮脱落会生成新的细胞。
死亡的细胞,和口腔里面的细菌结合,从而产生舌苔。
60%的口臭来自舌苔白。

舌刷的使用方法

请将舌刷尽量向舌后部靠,并沿着表面向前刷
建议1个月更换一次舌刷