Cle De Peau Beaute Radiant Fluid Foundation Natural SPF25+PA++(O10) 肌肤之钥 光泽肌钻光粉底液 SPF25+PA++(10 明亮肤色) 35ml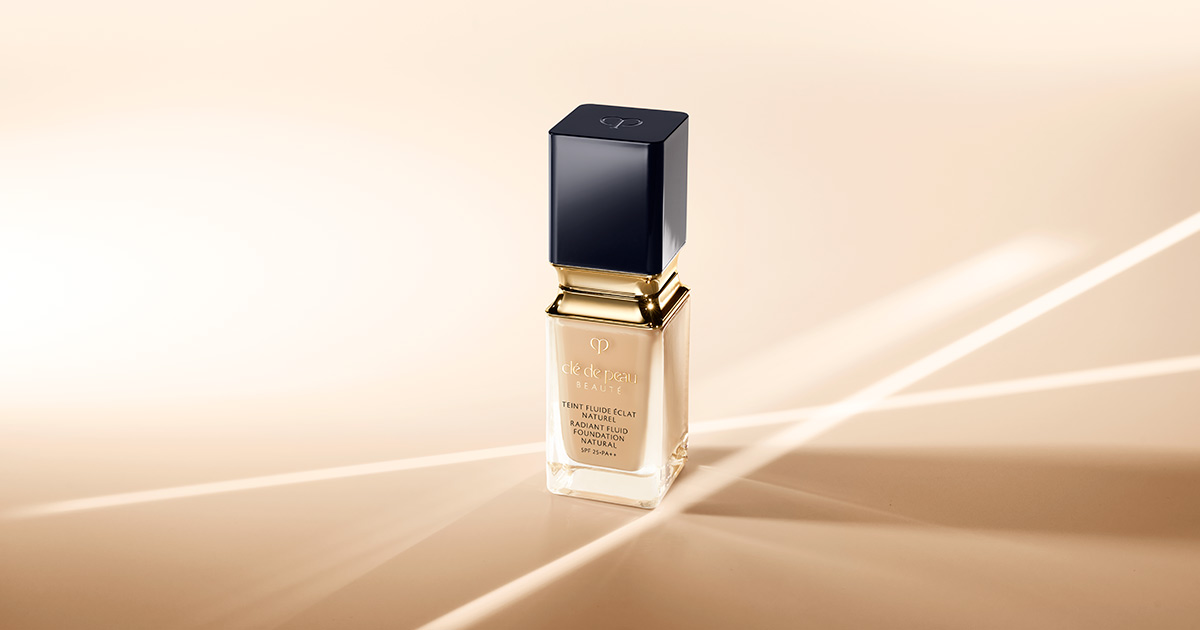 Cle De Peau Beaute Radiant Fluid Foundation Natural SPF25+PA++
A naturally radiant finish that lasts for 24 hours–the exquisite result of a skincare-foundation hybrid. Intensely hydrating, it improves skin's condition with continuous use. Seamlessly glides onto the skin for flawless application. Discover natural perfection.
Define your most radiant, most colorful life.
A liquid foundation inspired by the radiance of a diamond imbues skin with a healthy glow and a beautifully natural finish.
A hybrid of makeup and skincare, exclusive Light-Empowering Enhancer amplifies your radiant finish.
Formulated with Skin-Empowering Illuminator, our exclusive skincare ingredient.
Avoid contact with eyes.
Rarely, skincare ingredients may appear white but this does not affect the product's quality.
NON-COMEDOGENIC. DERMATOLOGIST-TESTED.
How to Use
Apply following skincare or the application of pre-makeup base.
Shake the bottle several times with the cap on. Pump once, dispense foundation onto fingers or back of hand, and apply to five points: the forehead, nose, chin, and both cheeks. Spread evenly over face.
Use of a Clé de Peau BEAUTÉ Foundation Brush or Clé de Peau BEAUTÉ The Sponge* is recommended to enhance the application of foundation and achieve a more beautiful finish.
           * Sold separately
肌肤之钥 光泽肌钻光粉底液 SPF25+PA++
宛如穿戴在肌肤上珠宝散发迷人光采,美丽时刻闪耀。
精华液般质地如丝缎般滑顺,能瞬间被肌肤吸收,
长效保湿滋养,肌肤上妆零负担,轻抹即使粉底质地与肌肤合而为一,
焕发肌底隐藏亮泽,完美调整肤色及瑕疵,
由内而外绽放如清晨初醒之际的满面容光。
产品特点
光线从皮肤溢出,很好的遮盖肤色不均匀,同时使皮肤细腻光滑。
让肌肤时刻保持新鲜感和光泽度。
再也不用担心肌肤干燥,就好像在您的皮肤中积累了水分。
每次使用时,都会保留住肌肤的水分,并防止皮肤粗糙和干燥暗沉。
同时可以保护皮肤免受紫外线的损伤。
融合智慧的技术和成分,
结合了化妆品和皮肤护理的独特技术,通过操纵光以增强肌肤光彩。
包含皮肤保湿调理成分:水解蚕丝,水解壳多糖,茶氨酸,
东当归提取物,紫苏提取物,甘氨酸等。
配合Hydracare混合处方,保持肌肤滋润的同时能够维持肌肤的美丽。
拥有24小时持妆数据,
可防止妆容因皮脂而脱落,长时间保持美丽妆容。
质地清爽舒适,能够在肌肤上顺滑延展,
就好像与奢华的美容精华相融合渗透到肌肤中去。
散发天然玫瑰的香味。