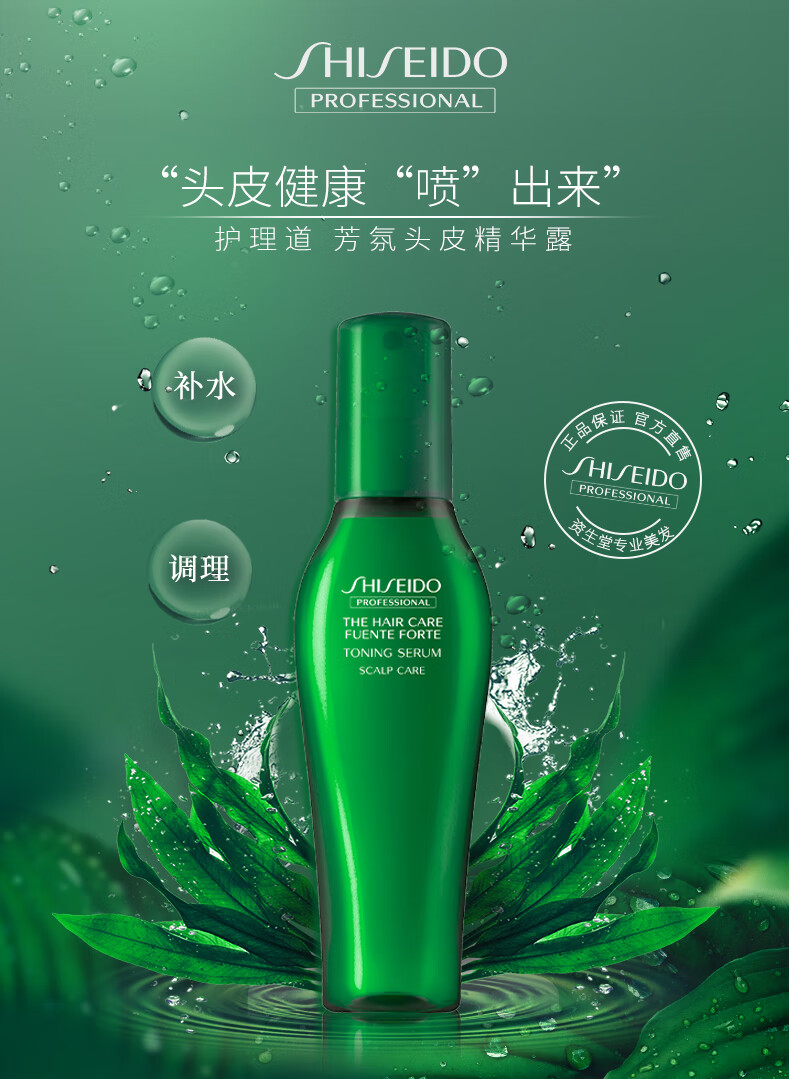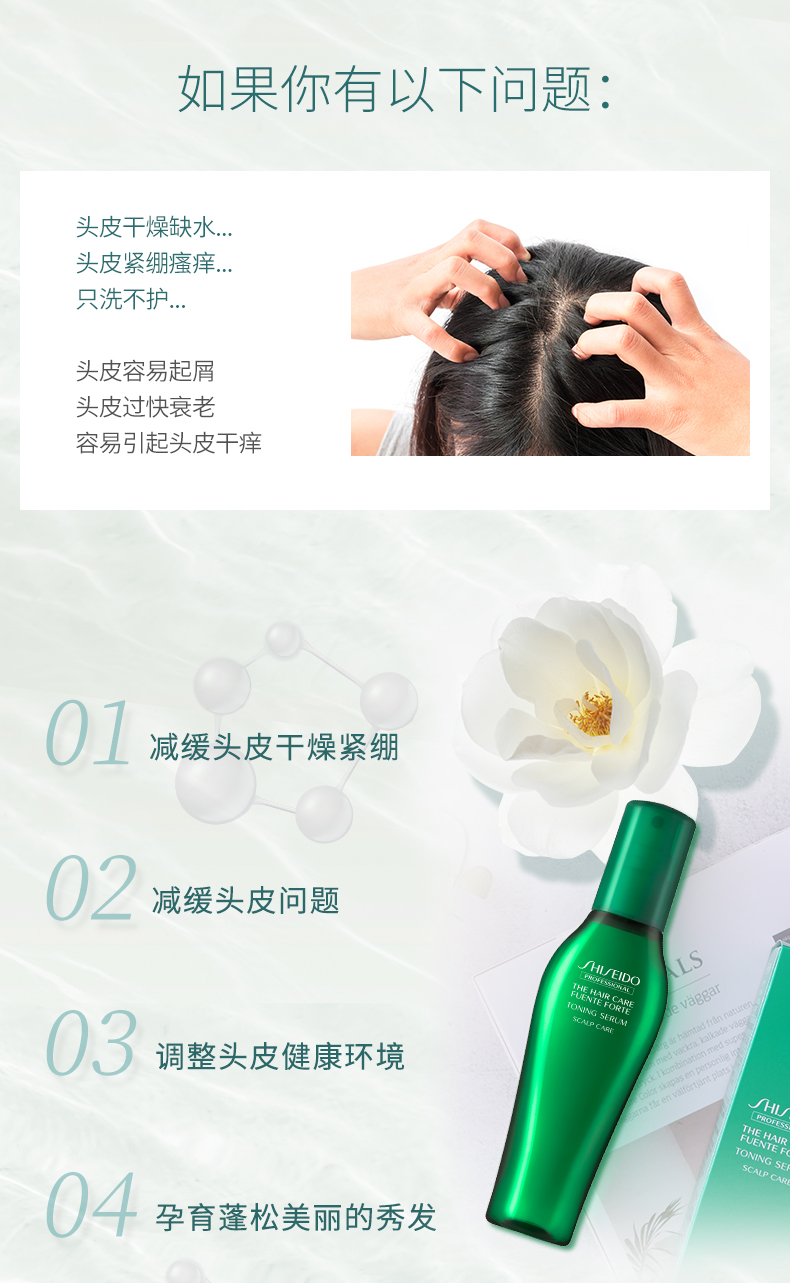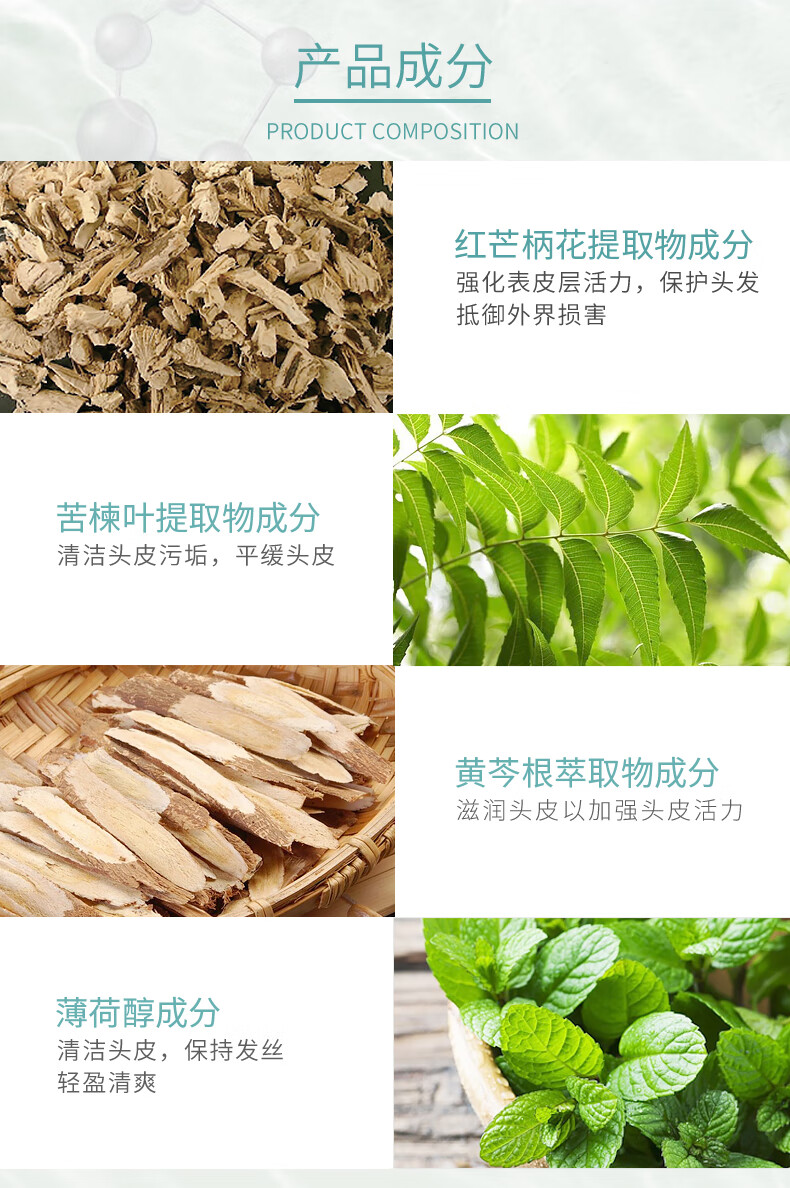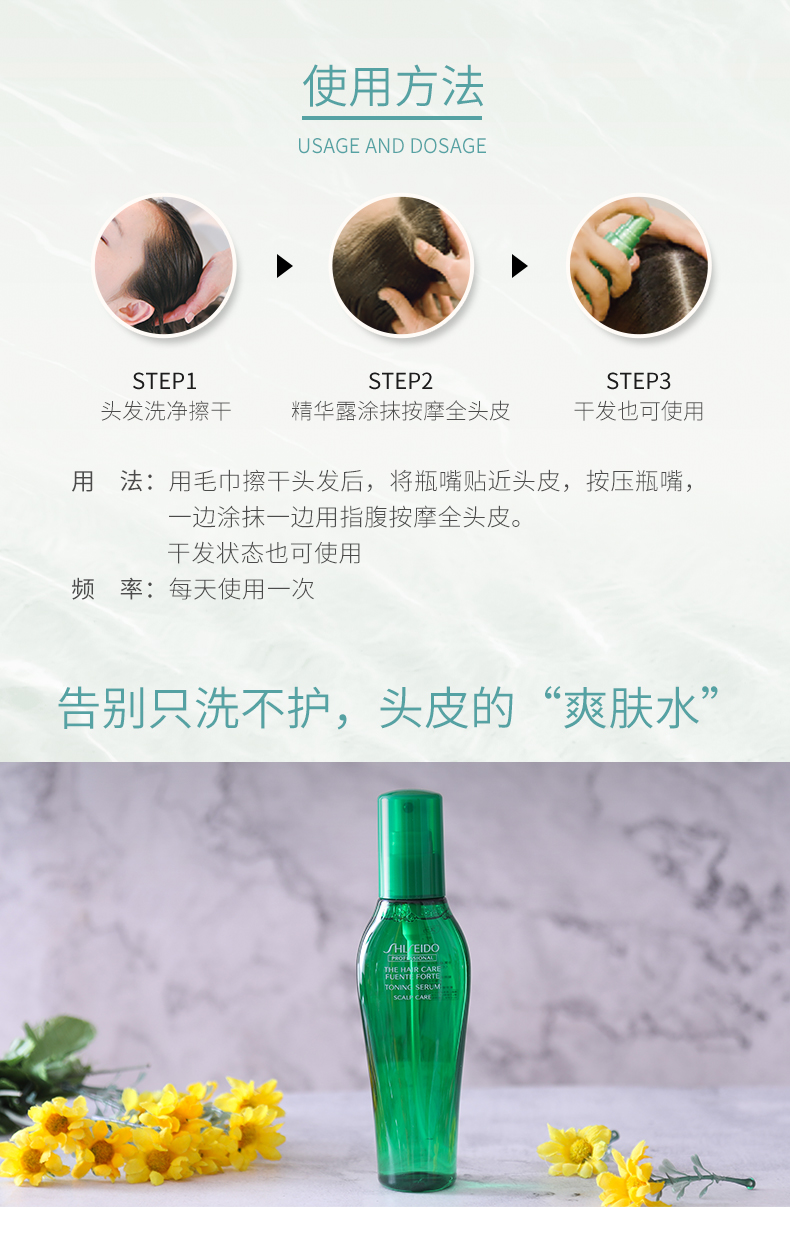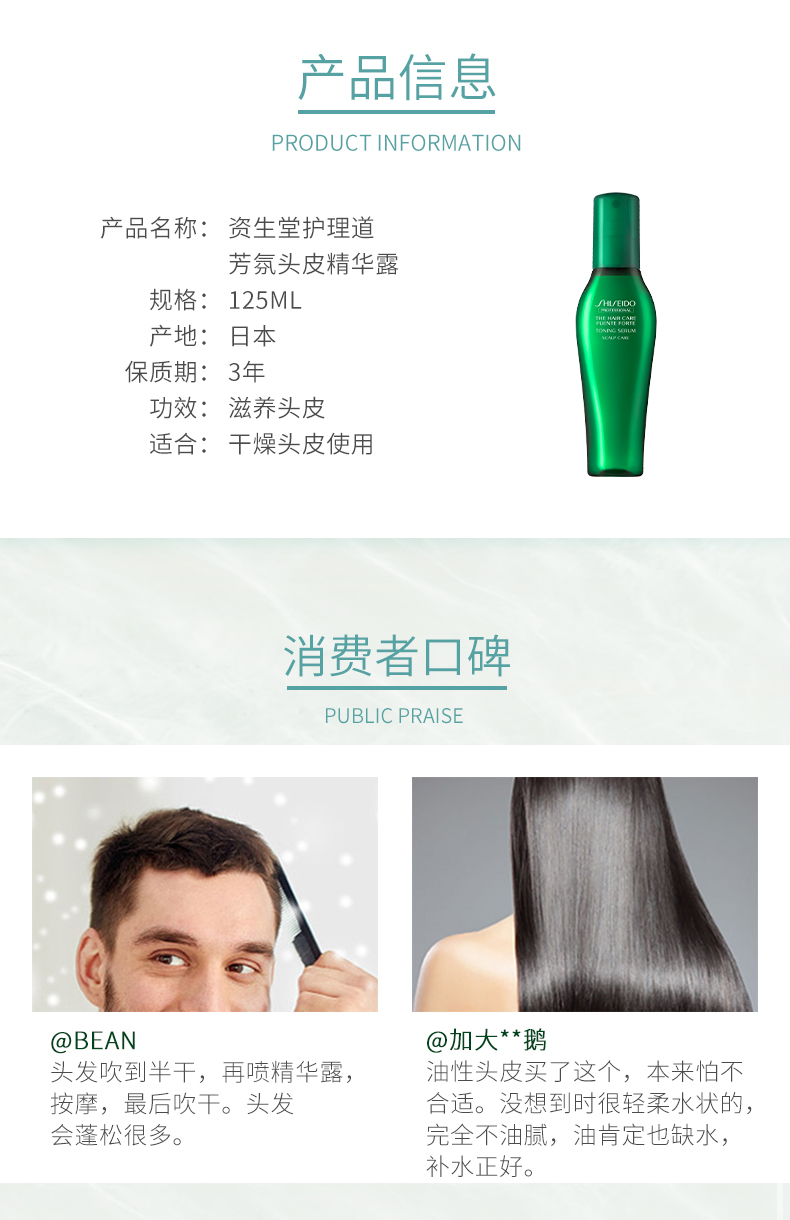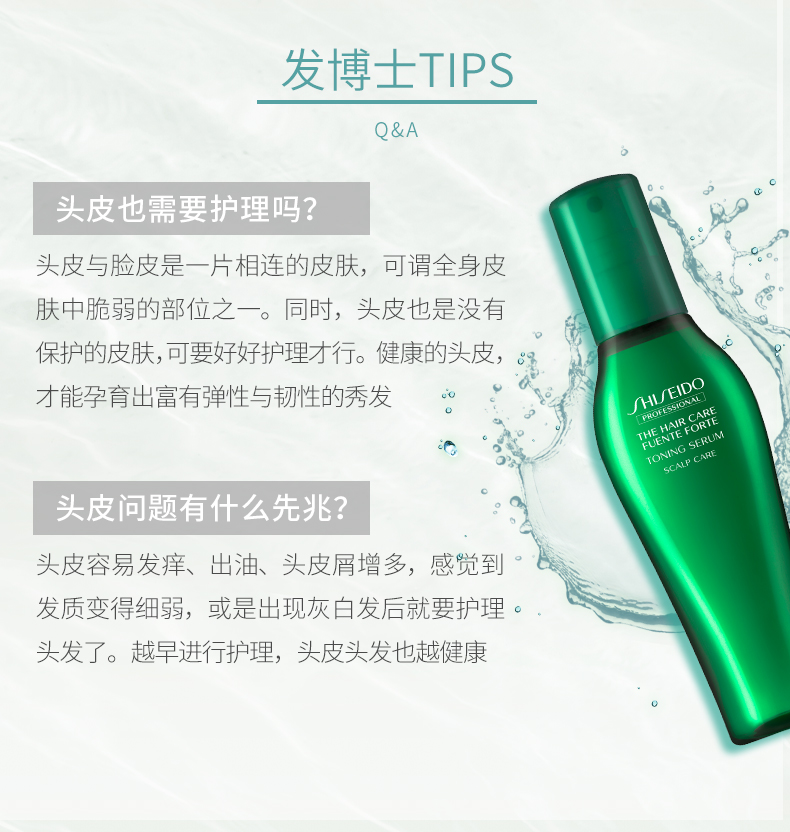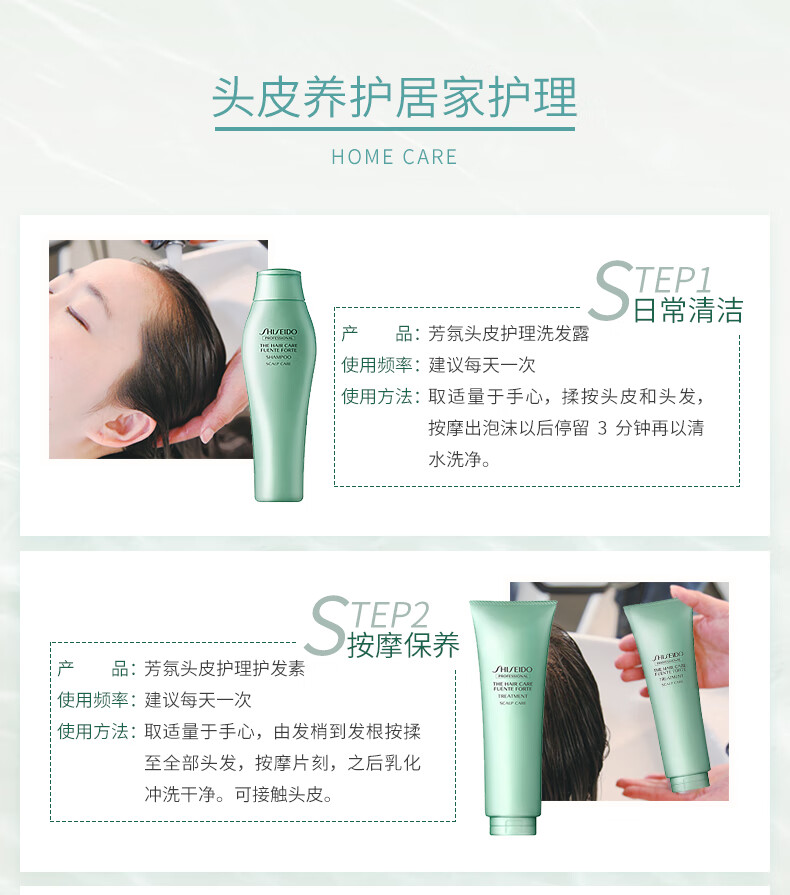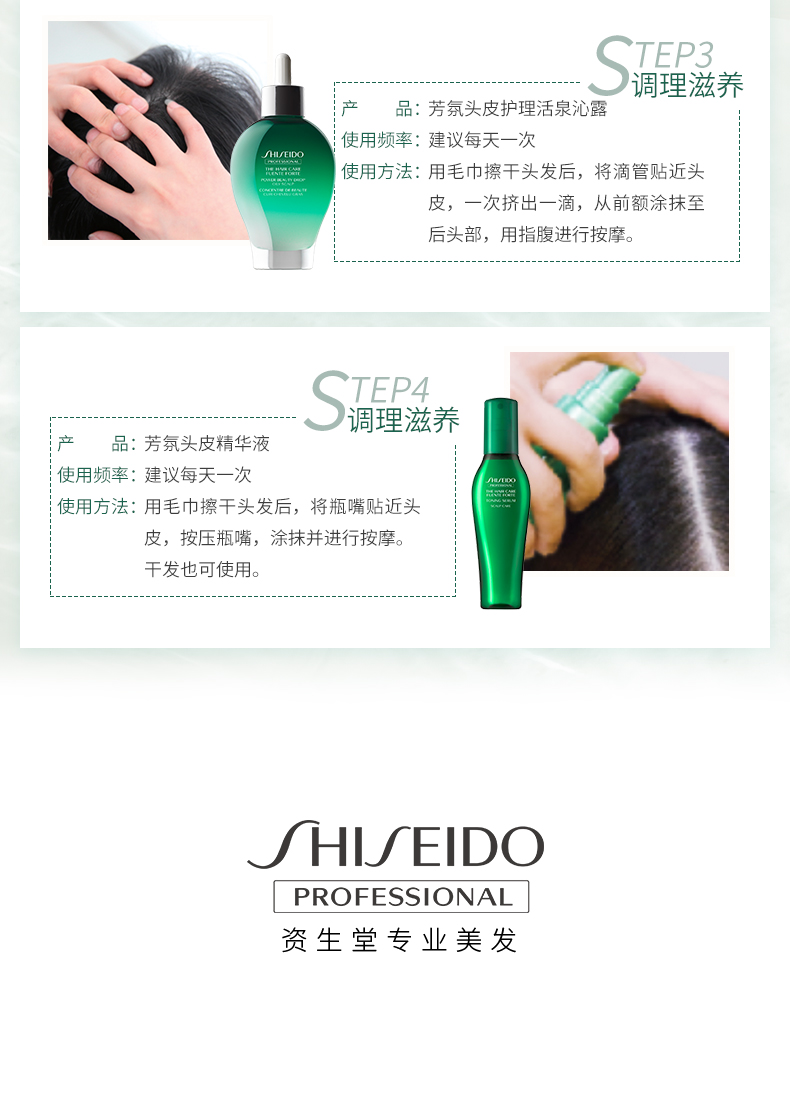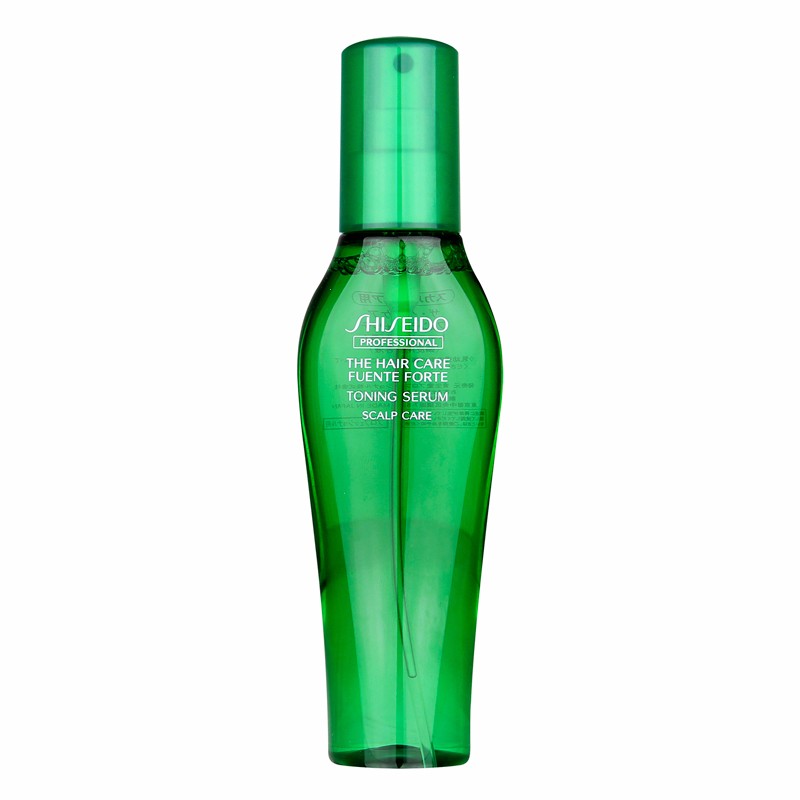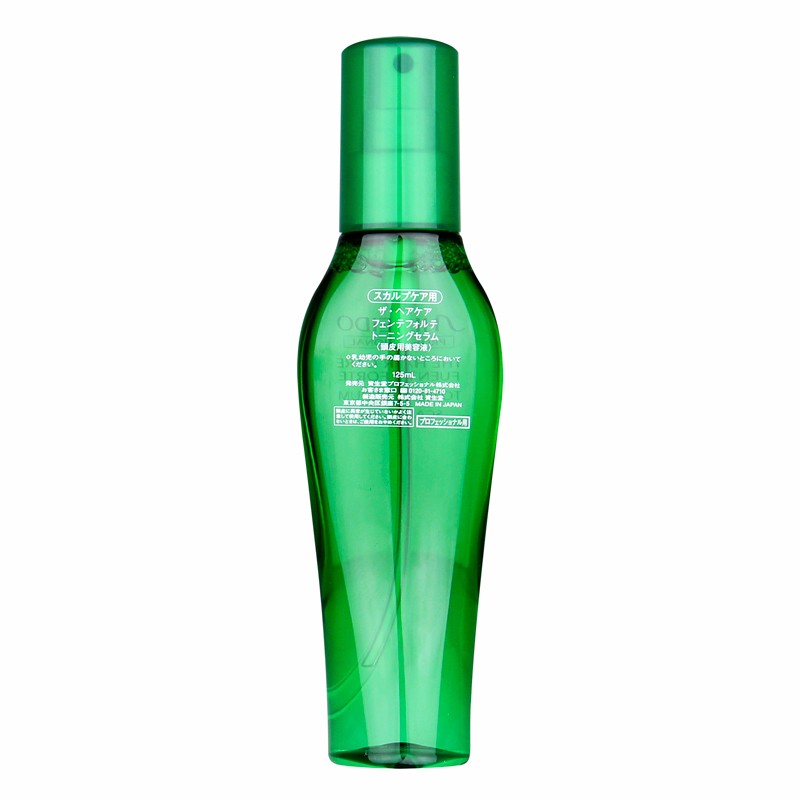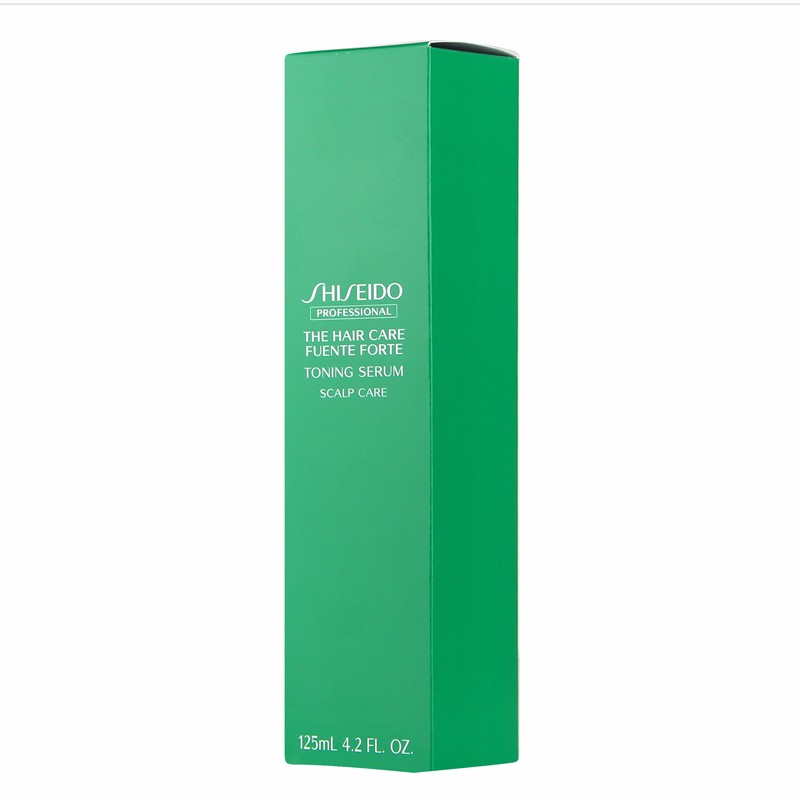 Shiseido Professional Hair Care Fuente Forte Toning Serum
Addresses concerns such as dryness and itchiness. Replenishes the scalp with moisture and creates a healthy scalp environment for growing beautiful hair.
A healthy scalp is essential for shiny, bouncy hair. But countless daily stress factors affect your skin, keeping your scalp from creating ideal conditions for healthy hair growth. Through our access to Shiseido's exclusive skin care advancements, FUENTE FORTE delivers technology that reinforces skin's natural barrier function, making your scalp resistant to various kinds of stressful stimuli. In the salon or at home, give your scalp strength, and let beautiful hair come naturally.
How to Use
1. After washing the hair, use it after wiping off the water or on the dry scalp.
2. Bring the tip of the nozzle close to the scalp, apply one push at a time, and apply with your finger pad.
3. Then lightly massage the entire scalp.